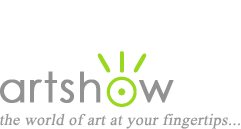 Ceramics & Pottery: Techniques, Tutorials, and Resources
---
Pottery Tips -- This site is a fabulous in-depth resource for learning how to work with clay. You'll find many "How To" articles with photos detailing each step, tips for firing and glazing, videos demonstrating ceramic techniques, and some great clay projects for kids. Get ready to be inspired!
Ceramic Arts Network -- A wealth of ceramic resources: clay and glaze recipes, how-to videos, charts, handouts, and many useful tips for throwing, handbuilding, firing, and glazing. You'll even find lesson plans for students.
Ceramics Articles -- A great resource from BigCeramicStore.com.
Learning to Throw Pots -- Marvin Bartel demonstrates throwing on a potter's wheel and offers tips to prevent problems. Lots of helpful photos.
Rob Flye's Ceramics Techniques -- Basic information such as: Beginning Coil Building, Carving Away and Smoothing Clay, The Two Rules of Joining Clay, and Working With Leather Hard Clay Slabs.
Copper Red Glazes: The Elusive Bright Red Pottery -- Joel Cherrico shares his experiences with various glaze recipes.
Clay Times -- Reference articles from Clay Times that cover all aspects of pottery making including Forming Techniques, Glazing, Health and Safety, Marketing and Business, and Studio Maintenance.
Glaze Teach -- Introduces basic principals of ceramic glaze technology.
These Phenomenal Japanese Ceramics Change the Way We View Art -- Japanese artists showcase their ceramic expertise.
Ceramic Art's Hidden Gems: 6 Japanese Innovators to Watch -- Gain inspiration from these cutting-edge Japanese ceramicists.
Raku Firing -- A variety of articles that cover all things Raku - from safety and techniques to how to select Raku clays, glazes, kilns and combustibles.
The Raku Process -- Sheila Giddens shares her experience with the process of Raku, a Japanese method for firing clay.
Carol Rossman Precision Raku -- Jonathan Smith investigates the technical precision and ideas behind the raku ceramics of Carol Rossman.
How to Make a Raku Kiln -- Step by step guide to building your own kiln for raku firing.
Hazards in Ceramics -- Marvin Bartel gives great advice for avoiding hazards and injuries in the ceramics studio.
Glaze Stability and Food Safety -- Ceramic artists should test glazes to ensure there are no potential health hazards.
Ceramic Articles Database -- Ceramics articles by DigitalFire.
Paperclay -- Graham Hay, a ceramic artist from Western Australia, shares several resource articles with instructions for working in paperclay.
Polymer Clay -- Learn about polymer clay - how to form it, fire it, finish it, store it, and more.
Answers to Ceramics Questions by Andrew Werby -- Discusses glaze formulas, types of clay, and kilns for ceramics.
Old & Antique Pottery -- A great website for collectors of old American Art pottery. Learn about the history and methods of several pottery companies, view examples of their work, and learn to identify their pottery.
ClayArt Archives -- A well-organized archive of CLAYART (an internet discussion group).
---
Our favorite Ceramics Books
As an Amazon Associate we earn commissions from qualifying purchases.