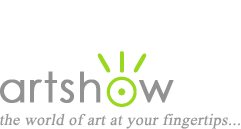 Marketing for Artists: Techniques, Tips & Resources
---
Approaching Galleries & Stores -- Learn how to assess whether or not a gallery is right for your work, and make a good first impression with the gallery owner.
How to Get Your Art into a Gallery: A Guide for the Aspiring Artist -- Hazel Lee shares her advice for getting art galleries to carry your work.
Common Misconceptions Artists Have About Galleries -- Gallery owners explain their relationship with artists and their role in selling art.
Insider Tips to Quadruple Your Art Show Sales -- Tips for getting your booth noticed, increasing your sales, and gathering information about potential buyers.
How To Earn A Great Living as a Craft Fair Artist -- How to research art and craft shows, price your work for a particular demographic, and network with other artists.
How to Sell Your Artwork in Gift Stores and Specialty Boutiques -- Select the right store for your type of work, negotiate the placement of your artwork ahead of time, and establish a payment arrangement as well as a time frame for displaying your work.
Reproduction Print Sales Impact Artists in a Big Way -- Alan Bamberger answers the question "Should You Make Prints of Your Art?" with a resounding "No".
Shall I Frame my Pictures for Sale? -- How much perceived value does framing add to your art? Does the framing match your buyer's decor or help them visualize the work in their home or office?
Artist Résumé Guidelines -- The College Art Association provides guidelines for making an artist résumé to present to commercial galleries or to use in grant applications.
Creating Your Reputation -- Get your art noticed by exhibiting in art shows, sending out press releases about your art, and participating in charity auction events.
How to Get Free Advertising for Everything You Make -- Learn how to get your work noticed by customers at high traffic businesses and restaurants.
Finding a Market -- Use the library, search engines, local art shows, and galleries to learn what is selling in your area and if there is a market for your type of art.
Top 10 Reasons Why Galleries Reject Artists (It's not what you think) -- An inside view into the considerations galleries make when selecting an artist. Why your work may not be accepted, even if the gallery loves your work.
Price Your Art Realistically -- How to objectively evaluate the significance and quality of your art in order to price your art sensibly and consistently.
Don't Waste Money Buying an Art Gallery or Dealer Mailing List -- Alan Bamberger cautions artists against buying mailing lists with names of art dealers and galleries.
Photographing Your Art -- Ben Lustenhouwer demonstrates how to get an accurate photographic image of your painting.
How to Make a Website -- Designed for beginners, this guide can help you create a website in 30 minutes or less, even if you're not tech-savvy.
Artist's Guide to Starting a Business -- A self-employed artist's guide to business registration and protecting your work.
Learn How to Better Promote Your Art Workshops -- How to successfully promote your workshops and classes to potential students.
7 Affordable Hobbies You Can Monetize -- Do something you love, gain a great source of income, and boost your resume!
Our favorite Art Marketing Books