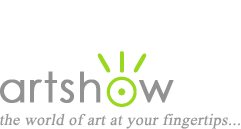 How to Get Free Advertising for Everything You Make
by Steve Popkin
---
In order to sell more artwork it's important to step outside the box of conventional wisdom. Having your artwork collecting dust in storage while waiting for a home accomplishes nothing. Get your work out there! I recommend displaying your artwork in high traffic businesses and restaurants.
Businesses and restaurants need to enhance their environments, and need to reach out for customers the same as you do. If your artwork complements the ambiance of their business, you can allow them to display your art at no charge to them. Why loan out your artwork? So that you can place a small sign or plague in close proximity to the piece of art.
The signage needs to let the customer know where they can buy this piece and where they can contact the artist to preview additional items for sale. Artwork that's easily displayed on walls or pedestals is a great match for this technique.
The key to making this strategy work is placing easy contact information near the artwork. This should consist only of your name, phone number, and website. Don't bother listing your address - no one wants to write to you and you don't want uninvited company to your studio.
Some restaurants may object to any information on the plaque other than your name. Regardless of the information allowed, it's very important to educate the staff so that they know the art is for sale. More importantly educate them so that they know where to direct the customer in order to complete the sale. Leave cards with the hostess and wait staff; meet all of the managers of the restaurant and educate them on your art. A security guard in the lobby of the building? Introduce yourself and leave him all of your information.
Once your artwork is in place, keep in touch with the restaurant or business. As the artist make sure that your art doesn't fade away as part of the décor. When people work in an environment day after day, night after night it becomes very easy for them to ignore their surroundings and your artwork. Your artwork will become memorable once you become a name and a face to them. Every time you make an appearance, you will remind them of your piece.
Enhance this strategy - meet with the staff and employees of the business or restaurant and give them an education on your artwork and offer them a commission or a gift for any sales that come to you as a result of their referral. I guarantee you that your art won't go unnoticed when you send a commission check. Imagine what will happen when you place the next piece?
When implementing this strategy, look for businesses and restaurants with lots of traffic that match your customer demographic. For instance, don't approach a fine steakhouse with nautical themed painting; instead take that to a seafood restaurant. Make sense? Match the art to the business.
Voila, free advertising!

Art Marketing Resources: Advice for Marketing Art
Tips & Tutorials for Artists