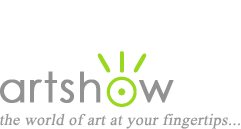 Helpful Tips to Ensure Your Success
So you have a fantastic workshop you are ready to promote. You know your stuff and are eager to teach your skills to others. But how do you make your ad stand out from the crowd and get noticed? How do you attract students to take your course? Below are some marketing strategies that will help to ensure your success as well as some tips on how to build and maintain a positive relationship with prospective students.
How to Create the Perfect Ad

Grab the attention of your audience...
Create a compelling title that will attract attention and convince prospective students to read further. Students quickly scan listings to find what they are looking for, so use the title to state exactly what your class is about and include the medium and theme of your class. For example: "Creating Texture in Watercolor Landscapes"
Show off your best work to increase visibility for your ad. Choose a striking image that demonstrates what you can do and what your students will learn from taking your class.
Be clear, complete, and descriptive...
Provide complete and accurate information whenever possible (class time, price, etc.). You don't want to give potential students the impression that you're doing this on a whim and may not have the experience necessary to make it rewarding.
You may also wish to inform students about: what to bring, what materials are included, the types of activities they will be engaged in, your teaching style and experience, the idyllic setting or facilities where the class will be held, and any aspect that makes your particular class special or unique.
Focus on the needs of prospective students...
It's very important to point out the benefits of taking your class or workshop. What will students gain by taking your class? Help them understand exactly what they will learn, not just what they will do.
People attend workshops for a variety of reasons. Many have little or no previous experience with art and merely want to relax, have fun, and explore their creative sides. Trained artists usually attend them in order to acquire new skills or learn specialized techniques outside of their areas of expertise. Reassure students they will not feel out of place and that their unique needs will be addressed.
Will you be limiting the number of students? Assure students they will get plenty of individual attention.
Emphasize fun...
Workshops, as opposed to formal courses of study, tend to be less structured and more social. People still learn, but they do so in a relaxed casual setting. Don't forget to emphasize fun in your description. This is one of the great advantages that you have over other forms of art education when it comes to attracting students.
Most importantly, post your workshop information as early as possible...
Students need ample time to arrange their schedules, make travel plans, and buy art materials.
Allow enough time for students to correspond with you regarding any concerns or questions they may have.
Learn about advertising options »
Follow Up Successfully & Grow Your Business

Be available to answer questions...
Provide both an email address and a phone number where you may be reached so prospective students can more easily contact you.
Respond to prospective students' questions promptly and positively. Doing so lets them know that you conduct yourself in a professional manner and that you will be a helpful and encouraging teacher.
Express your enthusiasm for teaching. An example of a good way to begin might be: "I'm glad you are considering taking my class..." or "I always enjoy teaching new students how to..."
Be prepared to provide more information...
Expect that students may want to know more about: what materials they need to bring, the types of activities they will be engaged in, your teaching style, the facilities where the class will be held, or nearby accommodations and attractions. They may also want to know what other classes you teach or what other dates are available. Gather this information ahead of time, so you will be prepared.
Encourage them to act...
Make prospective students want to enroll in your class or workshop by re-stating the benefits they can expect or the goals they can attain by taking your class. For example: "During my 12 years of teaching, I've helped many students like yourself to..." or "I look forward to helping you..."
Then urge them to enroll: "To register please contact..." or "I've got an opening in the February class if you are ready to send your deposit..."
Grow your business with a mailing list...
Always ask permission to add someone to your mailing list and give them an option to unsubscribe.
Keep a list of students who may want to enroll in your upcoming classes (student's name, location, contact information, type of class that he or she is interested in, etc.).
Send mailings to your previous students and to any prospects who have expressed an interest in the past. Maintaining contact will keep you in their minds and at some point, they may decide to take a class from you.
Your mailing might be a press release about an upcoming exhibition you are participating in, a schedule of upcoming classes, an introduction to a new type of class you are teaching, or a tip sheet for working with a particular medium or technique.
Build Positive Word-of-Mouth & Establish Yourself as an Expert

Write an article for publication...
Art magazines and ezines often feature articles about techniques or provide step-by-step demonstrations for their readers. Being an author of such an article is a great boost to your confidence and your resume. It establishes you as an expert in your field and puts your name in the limelight. Don't forget to include a link to your website.
Offer local demonstrations...
Local art clubs often have members or guests demonstrate a particular technique to their members. This is a great opportunity to introduce yourself and establish yourself as an instructor.
Other possible venues might be: local art suppliers, retirement communities, churches, or civic organizations.
Provide a handout or information sheet that includes your contact information and perhaps a schedule of your upcoming classes. If you are uncomfortable including your schedule, simply include a link to your website where your schedule is posted.
Provide a demonstration online...
Providing an online demonstration can help students searching for instruction find your website and instantly give them a sense of what it would be like to take a class from you.
Request an announcement...
Ask your local art clubs, churches, and civic groups if they will post an announcement about your upcoming classes in their newsletter, on their website, or on their social media pages.