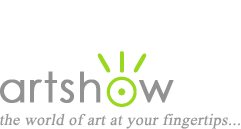 Pastel Techniques, Tutorials, and Resources
---
Pastel Painting Instructional Videos -- Pastelist Michael Chesley Johnson paints beautiful landscapes that demonstrate how color, value, and detail can be used to effectively lead the eye of the viewer.
Creating the Illusion of Atmosphere and Distance in a Painting -- Jill Stefani Wagner demonstrates her approach during each stage of creating a landscape, sharing her insights for establishing a center of interest, incorporating an interesting "vibration" of colors, and developing a convincing sense of perspective.
Pastel Portrait Demonstration -- Gerard Mineo creates a wonderful portrait of Robert De Niro, showing each step along the way.
Thinking Outside the Blue Box -- Bethany Fields teaches us how to paint more evocative landscapes by choosing color schemes, based not on photographic record, but on mood and emotion.
Behind the Easel: Autumn Pathway -- Paul deMarrais shows how to create a pastel painting starting with a wet underpainting and then working into it with pastels for bright color that really pops.
Quick Pastel Painting Demo -- In this video tutorial by Karen Margulis, she demonstrates how to paint a landscape, working from dark to light.
Landscape Painting in Pastel - Surface Color and Texture -- Online video demonstration of a sunset that shows how to start with an underpainting, build and refine landscape elements, and paint clouds and reflections in water.
Making Your Mark -- Barbara Jaenicke illustrates the significance of mark making - thoughtful, purposeful placement of each stroke to showcase the unique characteristics of pastel and imbue a poetic quality in your work.
Pastel Painting Demonstration -- In her demonstration of "Salzburg III", pastelist Margot Schulzke discusses materials, colors, and techniques of pastel.
Pastel Demonstration (Landscape) -- Follow along as Clark Mitchell's landscape, "Au Parc", evolves from simplified shapes and values into a beautiful sunlit afternoon in Golden Gate Park.
Pastel Demonstration (Portraits) -- Jerry Hunsinger explains the materials, colors, and techniques she uses to create her award-winning portraits.
Pastel Demonstration (Still Life) -- Georgiana Cray Bart discusses composition and color application in her demonstration of "Green Still Life."
Sunset in Soft Pastel -- Pastelist L. Diane Johnson gives helpful advice to those working from photos, pointing out compositional possibilities and providing effective solutions.
Pastel Demonstration (Landscape) -- Anita Wolff, an American Impressionist who has a love for vibrant color, describes how she captures the feel of a sunny spring morning.
Painting with Pastels -- Several artists share step-by-step demonstrations for painting with pastels.
Pastel Demonstration (Still Life) -- Betsy M. Kellum explains the step-by-step process she uses to create her pastel paintings.
Pastel Demonstration -- Distinguished Pastelist Marbo Barnard shares how she developed her pastel painting "Silk Kimono Series V".
Combining Gouache and Pastel -- Bill Suttles' technique of combining gouache and pastel creates lively images of vibrant color and expressive strokes.
Demonstration of a Floral -- Thelma Davis demonstrates the steps involved in creating "Pink Iris", from preparing the support to glazing techniques and softening of edges.
Pastel Demonstration -- Joyce Nagel paints the Chicago River site buildings step-by-step.
Coastal Landscape Painting -- by Maggie Price, co-founder of The Pastel Journal, a national art magazine for pastel artists.
Care and Framing of Pastels -- McBride Gallery gives advice on how to frame pastels.
Painting with Pastel and Alcohol -- Paul Solomon provides tips on using alcohol with pastels.
Pastel Pratfalls -- Margot Schulzke discusses twelve common mistakes that pastelists make and how to avoid them.
FAQ's about Oil Pastels -- by John Elliot
Oil Pastel Painting Tips -- Sarah Theophilus talks about various oil pastel brands and explains how to create textures and fine detail.
All About Drawing Papers and Surfaces -- Explains the difference between acid free and archival papers and discusses qualities that artists should consider when choosing a paper, such as weight and texture.
What is Archival Paper? -- Explains what archival paper is exactly and what it means for artists. Learn what causes paper to deteriorate over time, and get tips for preserving your artwork (how you should store your artwork).
About Pastels -- The Connecticut Pastel Society provides a general overview of pastels: what they are, how they are used, the history behind them.
---
Our favorite Pastel Books
As an Amazon Associate we earn commissions from qualifying purchases.