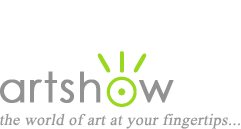 Art Workshops, Classes & Retreats
You are viewing: Printmaking Workshops outside the United States
Select from the following options to view more listings.
---
"Printmaking in Italy"
August 24-31, 2020
Travel to Italy and learn printmaking with a master fine art printmaker in the picturesque village of Castiglione a Casauria, set at the foot of the Abruzzi mountains. UpTrek retreat inclusions: receive 40 hours expert tuition, complete with accommodation, home-made meals served with local wines, trips and visits, as well as all the materials needed for the printmaking workshops. You will explore various printmaking techniques and create your own prints from scratch under the guidance of an experienced artist.

Location: Castiglione a Casauria, Italy
Instructor: Colleen Corradi Brannigan
Cost: $1060
Sponsor: UpTrek
Website, email, +40757302302
---
"Learn the Art of Printmaking in Italy with Colleen Corradi Brannigan"
September 27 - October 4, 2020
Travel to Italy and learn printmaking with a master fine art printmaker in the picturesque village of Castiglione a Casauria, set at the foot of the Abruzzi mountains. Receive 40 hours expert tuition, complete with accommodation, home-made meals served with local wines, trips and visits, as well as all the materials needed for the printmaking workshops. You will explore various printmaking techniques and create your own prints from scratch under the guidance of an experienced artist.

Location: Castiglione a Casauria, Italy
Instructor: Colleen Corradi Brannigan
Cost: $1060
Sponsor: UpTrek
Website, email, +40757302302


See also: Art Books for Printmaking | Tutorials for Printmaking