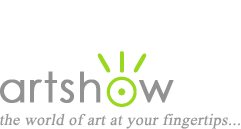 Art Workshops, Classes & Retreats
You are viewing: Printmaking Workshops in Colorado
Select from the following options to view more listings.
---
"Gel Plate Monoprinting"
July 24, 2020
Are you frustrated with the fact that you have the Gel Plate but haven't mastered it? Are you afraid to even open it? This class is for you! I know how frustrating it can be when you don't get the results you want or expect. It's difficult trying to figure things out on your own - let's do this together! In this workshop you will learn how to create painterly, rich, layered collage papers with the Gel Press Monoprinting Plate.

Location: Denver, Colorado
Instructor: Elizabeth St. Hilaire
Cost: $240 - $270
Sponsor: Art Makers Denver
Website, email, 303-263-6963
---
"Gel Plate Monoprinting"
July 25, 2020
Are you frustrated with the fact that you have the Gel Plate but haven't mastered it? Are you afraid to even open it? This class is for you! I know how frustrating it can be when you don't get the results you want or expect. It's difficult trying to figure things out on your own - let's do this together! In this workshop you will learn how to create painterly, rich, layered collage papers with the Gel Press Monoprinting Plate.

Location: Denver, Colorado
Instructor: Elizabeth St. Hilaire
Cost: $240 - $270
Sponsor: Art Makers Denver
Website, email, 303-263-6963


See also: Art Books for Printmaking | Tutorials for Printmaking