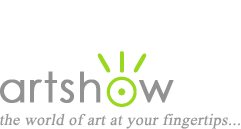 Art Workshops, Classes & Retreats
You are viewing: Printmaking Workshops in Colorado
Select from the following options to view more listings.
---
"Printmaking Throw Down"
September 29, 2018
Learn easy and new ways to incorporate screen print, monotype and carved stamped designs and marbling into your paper and fabric creations. From calling cards to napkins, experience the fun of printing your own designs. Learn about design and composition, the elements of art, repeat pattern, fabric flow, tool use, vocabulary, inks, creating your own paints and more. Consider designing your own logo for printing onto your fabrics and packaging. The first half of the class will be creating papers and fabrics that can be incorporated into one large or several smaller hand-made books.

Location: Denver, Colorado
Instructor: Catherine Cross Tsintzos
Cost: $240-4270
Sponsor: Art Makers Denver
Website, email, 303-263-6963
---
"Botanical Contact Print"
September 30, 2018
Prepare your own handmade book filled with handmade paper and layered with fall foliage and fibers from the garden and fields like pods, seeds and items that can be used to create natural botanical contact prints engaging with the contact print process. Learn about plants, vats, steamers, natural dyes, paper, fabrics for bundling and steaming, iron blankets, iron water, along with natural dye processes with falls bounty of black walnut, chestnut, fresh indigo leaves, yellow root, acorns, pantry items and more. Learn technical terms and experience hands on techniques that will have you ready to enjoy the experience again and again on your own after the workshop.

Location: Denver, Colorado
Instructor: Catherine Cross Tsintzos
Cost: $240-$270
Sponsor: Art Makers Denver
Website, email, 303-263-6963


See also: Art Books for Printmaking | Tutorials for Printmaking