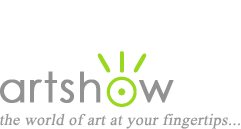 Art Workshops, Classes & Retreats
You are viewing: Printmaking Workshops in South Carolina
Select from the following options to view more listings.
---
"Adult Guided Open Studio, Gelli Printing Wow"
May 5, 2020
Learning how to use gelli plates to print abstract work has never been easier. Come learn how to explore colors and textures that will make for exciting background and collage pages for your journal and drawings. This is going to be super fun!

Location: Hilton Head Island, South Carolina
Instructor: Debi West
Cost: $40 / $36 for Members
Sponsor: Art League of Hilton Head
Website, email, (843) 842-5738
---
"Youth: Gelli Printing Fun"
May 5, 2020
For kiddos ages 5 to 15. Learning how to use gelli plates to print abstract work has never been easier. Come learn how to explore colors and textures that will make for exciting background and collage pages for your journal and drawings. This is going to be super fun!

Location: Hilton Head Island, South Carolina
Instructor: Debi West
Cost: $30 / $27 for Members
Sponsor: Art League of Hilton Head
Website, email, (843) 842-5738


See also: Art Books for Printmaking | Tutorials for Printmaking