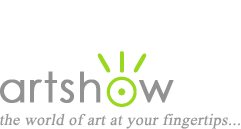 Art Workshops, Classes & Retreats
You are viewing: Printmaking Workshops in the United States
Select from the following options to view more listings.
---
"Woven Stitch Collagraph Book"
July 17, 2020
This workshop will focus on a unique combination of collagraph printmaking – a form of collage – and book structures. Printing plates will be produced with collage and hot glue to create free-flowing designs. There are tremendous opportunities to experiment with textures with this unpredictable, in a good way, method. The plate design is very versatile and durable for continued print runs, providing enough prints for two or more books. The multi-signature book structures will be constructed with open-spine woven stitches, creating a color block effect on the spine. The content will include multiple image repeats from the colllagraph process. These will be manipulated with water media and color pencil to individualize the pages.

Location: Mineral Point, Wisconsin
Instructor: Helen Shafer Garcia
Cost: $160
Sponsor: Shake Rag Alley Center for the Arts
Website, email, (608) 987-3292
---
"Moku Hanga: An Intro to Japanese Woodblock Printing"
October 2-4, 2020
Moku Hanga, meaning "wood print," is a simple, centuries-old Japanese technique employing water-based ink, basic carving and rubbing tools, beautiful Japanese paper, and fine-grained wood. Many Western printmaking methods involve complex printing presses, oil-based inks, and toxic solvents. By contrast, Moku Hanga utilizes only a few simple tools, a small work space, and is entirely water-based. Alfred will teach you to hand-carve and print your unique drawing from fine-grained Shina Plywood onto beautiful Japanese paper, a skill you can continue to use to make prints for many years. No experience necessary. You are encouraged to bring photos or drawings you can use in creating your print.

Location: Mineral Point, Wisconsin
Instructor: Alfred Stark
Cost: $385
Sponsor: Shake Rag Alley Center for the Arts
Website, email, (608) 987-3292


See also: Art Books for Printmaking | Tutorials for Printmaking