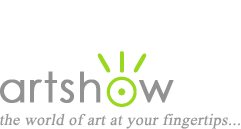 Art Workshops, Classes & Retreats
You are viewing: Printmaking Workshops in the United States
Select from the following options to view more listings.
---
"Eco-Printing on Paper & Fabric"
December 6, 2021
Students will learn basic eco printing on paper and wool. While the student materials are cooking, we will work with prepared eco prints to make a piece that will be suitable for framing. Students are welcome to bring additional plant material to use and papers. As this is an all-day workshop lunch will be ordered and brought in (Cost less than $10 including tip). Please bring cash if you wish to order lunch or bring your own lunch. We have a refrigerator that lunches and drinks if needed. Supply Fee: $10 All Materials Provided (plant material, paper, fabric)

Location: Sarasota, Florida
Instructor: Margaret Hillman
Cost: $90 Member | $110 Non-member
Sponsor: Art Center Sarasota
Website, email, 941-365-2032
---
"Painterly Printmaking"
December 9-10, 2021
This two-day workshop will explore essential monotype techniques made famous by artists such as Picasso, Chagall, Miro', Dubuffet, Degas, and Matisse. Monotype, described as the "Painterly Print", is created by using Additive, Reductive, Chine Collé and other experimental methods to create images that are truly unique, no matter what your style. National award-winning artist Gerald Ruggiero uses demonstration and guidance so that each student learns how to compose a monotype using these methods. Students are sure to enjoy this truly fun experience while acquiring critical skill sets that can be used in any art form moving forward. Monotype is the most rewarding and exciting method of artistic expression.

Location: Scottsdale, Arizona
Instructor: Gerald Ruggiero, www.geraldruggiero.com
Cost: $210 (not including fees)
Sponsor: Scottsdale Artists' School
Website, email, (480) 990-1422 or (800) 333-5707


See also: Art Books for Printmaking | Tutorials for Printmaking