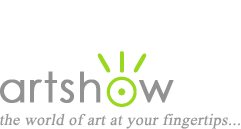 Art Workshops, Classes & Retreats
You are viewing: Youth Art Classes in the United States
Select from the following options to view more listings.
---
"Printmaking for High School Students"
Saturdays, September 29 - December 1, 2018
Printmaking enhances drawing/painting skills and can contribute striking additions to a college portfolio. Explore the exciting possibilities of several printmaking processes including traditional line etching, screenprinting on t-shirts or other materials, and the painterly possibilities of monotype. Students will be guided through the preparation and steps of each process, learn how to safely handle all materials, and explore the journey of image development and printing.

Location: Philadelphia, Pennsylvania
Instructor: Megan Webb
Cost: For Credit: $425, Non-Credit: $425
Sponsor: Pennsylvania Academy of the Fine Arts
Website, email, 215-972-7632
---
"Drawing for High School Students"
Saturdays, September 29 - December 1, 2018
Ideal for teens who want to further their drawing skills and develop a strong body of work for their portfolios. Students will work in drawing media from the still life, PAFA's historic cast collection and the human portrait to learn principles of composition, value, perspective, and drawing techniques.

Location: Philadelphia, Pennsylvania
Instructor: Michelle Oosterbaan, www.michelleoosterbaan.com
Cost: For Credit: $425, Non-Credit: $425
Sponsor: Pennsylvania Academy of the Fine Arts
Website, email, 215-972-7632