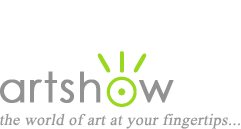 Art Workshops, Classes & Retreats
You are viewing: Youth Art Classes in the United States
Select from the following options to view more listings.
---
"Pre-College: Fundamentals of Illustration"
Saturdays, February 11 - March 18, 2023
Learn how to successfully imagine, develop, and execute an illustration! This course will help students gain effective illustration drawing techniques while encouraging their unique artistic visions. Students will learn the fundamental elements of illustration and design, including different applications of composition, line, character design, color, and storytelling. Students will learn individual elements of illustration art each week by completing exercises that strengthen those skills. Concurrently, students will work on a long-term illustration project. Students are encouraged to explore different materials and techniques while learning to realize their ideas.

Location: Philadelphia, Pennsylvania
Instructor: Callie Coccia
Cost: $250
Sponsor: Pennsylvania Academy of the Fine Arts
Website, email, 215-972-7632
---
"Printmaking and Fabric Dying with Vegetables"
April 8, 2023
For kids age 6-16 only. Using Bruno Munari's classic book as inspiration, students will discover the art of printmaking & fabric dying using everyday vegetables to a create t-shirt and one-of-a-kind prints on paper. Basic principles of design will be taught and students will be led via a variety of prompts to keep them focused while pressing the edges of their creativity. All supplies included. Students may bring in additional light or white fabrics to create with.

Location: Key West, Florida
Instructor: Cricket Desmarais
Cost: $125 / $105 for members
Sponsor: The Studios of Key West
Website, email, (305) 296-0458