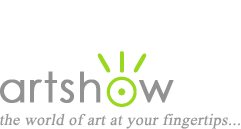 Art Workshops, Classes & Retreats
You are viewing: Youth Art Classes - Virtual / Online Art Courses
Select from the following options to view more listings.
---
"Pre-College: Persuasive Writing Workshop: Rhetorical Tools for Visual Rhetoric (Online)"
December 5-6, 2020
Persuasive writing is essential in many fields. Researchers, policy makers, advertisers, critics and visual artists all must convince others to adopt their point of view, often in writing. To practice this skill, we will focus on an ongoing cultural debate: is graffiti art or vandalism? How we answer this question has huge ramifications for real people and communities. Writing a clear and persuasive answer will require students to take a position and defend it convincingly. Students are also free to develop an op-ed on another topic they are interested in.

Location: Web-delivered (Online)
Instructor: Brian Heston
Cost: $110
Sponsor: Pennsylvania Academy of the Fine Arts
Website, email, 215-972-7632
---
"Stop Motion Animation"
December 14, 2020 - January 4, 2021
Stop Motion Animation workshop will guide you through the process to achieve a short stop motion animation film. This 4-session workshop will be held via Zoom. This workshop is provided by ARTiClass by Agora Gallery, a contemporary art gallery located in the heart of Chelsea NY, since 1984. This unique and professional workshop will enable you to learn or improve your directing and story development skills from the super talented and experienced instructor, Bridget Johnson, while interacting & with other art lovers! In addition to enjoying our professional standards and friendly easy-to-use website, our graduates can join our online community, be awarded with the gallery's representation benefits and may be elected for the 2021 ARTiClass competition.

Location: Web-delivered (Online)
Instructor: Bridget Johnson
Cost: $199
Sponsor: ARTiClass by Agora Gallery
Website, email
---
"Online Art Mentoring-Customized Drawing, Painting and Mural Painting"
Anytime
The Online Art Mentorship is a long distance learning from the comfort of your home at the time that most suits your needs. You will be able to practice drawing, painting and/or mural painting at your own pace, getting systematic instructions and feedbacks on the art project you are working on. Note that, because of the nature of the one-to-one mentoring, each student will be taken great care and time in personalised critiques and lessons. This is a most affordable and time flexible learning practice which requires self-discipline and commitment. The students will need to be open to work under guidance and critique to be able to reach goals and experience art technique and creativity improvement.

Location: Web-delivered (Online)
Instructor: Valeria Latorre
Cost: £150 or £250 per month
Website, email, 00393664977501