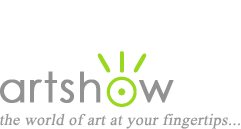 Art Workshops, Classes & Retreats
You are viewing: Other Media Workshops in Michigan
Select from the following options to view more listings.
---
"Green Woodworking Workshop - Wilderness Artist Residency"
July 20 - August 6, 2022
Visitor Center Artist Camp is an Artist Residency site in the Upper Peninsula of Michigan, nestled between rural townships, abandoned mines, and the vast wilderness of the Ottawa National Forest. We hold one residency session each summer, hosting artists from around the country for two weeks of camping, exploring, learning, making, and sharing. Choose a workshop in Green Woodworking with Alo Osberg to explore the techniques for shaping fresh-cut, undried timber for uses big and small, using locally harvested materials and working mostly with hand tools. Whether you're interested in making furniture, carving a spoon, chiseling a sculpture or constructing a cabin— it all begins with building a relationship to place and material.

Location: Ewen, Michigan
Instructor: Alo Osberg, Mel Seeger
Cost: $1000
Sponsor: Visitor Center Artist Camp
Website, email, 612-385-2835
---
"Intro to Encaustic"
August 5-6, 2022
Designed for students new to the encaustic medium, this 2-day workshop provides a hands-on introduction to the materials, working methods, and safety fundamentals for working in encaustic. Students will leave the workshop with a solid technical foundation and the confidence to continue exploring encaustic beyond the workshop. Sarah approaches her teaching by alternating between demonstrations and working time so students can see and discuss a process, and then immediately give it a try. We will explore basic painting techniques, color mixing, and surface refinement. If you have current pieces made in another medium, please bring for a discussion on how to translate or enhance the work with encaustic paints. Paints, tools, and brushes are supplied.

Location: Birmingham, Michigan
Instructor: Sarah Rehmer
Cost: $348 Members, $388 Guests, $50 Materials Fee
Sponsor: Birmingham Bloomfield Art Center
Website, email, 248.644.0866