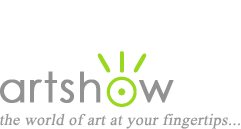 Art Workshops, Classes & Retreats
You are viewing: Pastel Workshops in Pennsylvania
Select from the following options to view more listings.
---
"Plein Air Pastel and Watercolor"
Sundays, September 27 - October 25, 2020
Draw and paint outdoors, on-location! Learn the basics of drawing and painting with watercolor and pastel, ideal for plein air, as you work on Logan Square and other choice locations along the Benjamin Franklin Parkway. The instructor will demonstrate techniques, reference art historical examples, and encourage personal expression. Amenities will be available along the way. All levels welcome.

Location: Philadelphia, Pennsylvania
Instructor: Keith Leitner
Cost: $195
Sponsor: Pennsylvania Academy of the Fine Arts
Website, email, 215-972-7632
---
"The Pennsylvania Landscape Tradition"
Wednesdays, September 30 - November 4, 2020
Paint outdoors this autumn! Learn the essentials of landscape painting in the New Hope/Lambertville countryside, the area made famous by Daniel Garber, Edward Redfield, Fern Coppedge, and other masters of Pennsylvania Impressionism. Topics include color mixing to achieve a sense of light and air, capturing time of day, compositional fundamentals, and sound painting practices. The beautiful grounds of the David Library of the American Revolution will be our home base and main location. Painting outdoors can be a daunting experience for the newcomer. When learning the intricacies of this art it pays to learn from someone who has 20 years of experience in the field. In this class Joseph Sweeney will be your guide.

Location: Washington Crossing, Pennsylvania
Instructor: Joseph Sweeney
Cost: $395
Sponsor: Pennsylvania Academy of the Fine Arts
Website, email, 215-972-7632


See also: Art Books for Pastel | Tutorials for Pastel