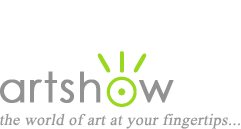 Art Workshops, Classes & Retreats
You are viewing: Pastel Workshops in Colorado
Select from the following options to view more listings.
---
"Exploring Pastels and Painting Mountainscapes"
July 24, 2020
This day is split into two 3-hour segments. Picture yourself painting with a nationally acclaimed pastelist, Kathy Beekman. Kathy will introduce and guide you through the wonderful world of pastels where you will explore different types of pastels, techniques of planning your paintings, drawing, mixing color and creating great backgrounds. She will show you how to use your fingers as tools, avoid mistakes and give great tips for framing your artwork. Enjoy lots of painting action and one-on-one instruction in this playful learning environment.

Location: Denver, Colorado
Instructor: Kathy Beekman
Cost: $240 - $270
Sponsor: Art Makers Denver
Website, email, 303-263-6963
---
"Capture the Beauty of Trees"
July 26, 2020
This day is split into two 3-hour segments. Discover and capture the magical personalities of trees in this soft pastel workshop. With many demonstrations, experimentation, and plenty of individual instruction, you will learn Kathy's techniques for achieving mood, emotion and atmosphere in the tree "portraits" that you produce. Plus! You'll learn how to create spiraling limbs and glowing keyholes of light shining through the trees you paint. All of Kathy's workshops are grounded in technique, experimentation, and intriguing information about the subject at hand. Her number one priority is that every student is able to build their confidence level in a safe and playful environment.

Location: Denver, Colorado
Instructor: Kathy Beekman
Cost: $240 - $270
Sponsor: Art Makers Denver
Website, email, 303-263-6963


See also: Art Books for Pastel | Tutorials for Pastel