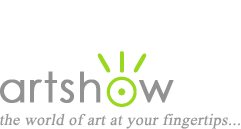 Art Workshops, Classes & Retreats
You are viewing: Pastel Workshops in Georgia
Select from the following options to view more listings.
---
"Bigger, Faster, Fresher, Looser Abstract Painting"
October 11-13, 2018
Have you ever wondered how to Loosen-Up your painting style? Paint with more Freedom? Be more Spontaneous? Be more Expressive? If the answer to any of these questions is yes, then my Bigger, Faster, Fresher, Looser Abstract Painting Workshop is for you! I will teach you how to do each of these realizing there should also be a firm foundation of structure for your paintings using shape, value, color, edges and center of interest.

Location: Atlanta, Georgia
Instructor: David M. Kessler
Cost: $395
Sponsor: Binders Art
Website, email
---
"Plein Air with Marc Hanson"
November 1-3, 2018
This is a 3-day outdoor painting workshop for intermediate to advanced painters working in oils, pastels or acrylics. Marc has designed his workshops so that students will benefit from exercises he's created. The exercises will focus on the importance of Value, Color, Design and Concept. He also demos everything that he asks you to do. You will leave the workshop having spent concentrated time studying the basic elements of painting…Drawing, Value, Color, Edges and Design…with one other element, possibly the most important one of all…Concept…being explored and discussed at length.

Location: St. Simons Island, Georgia
Instructor: Marc Hanson
Cost: $625.
Sponsor: Anderson Fine Art Gallery
Website, email, 912.634.8414
---
"Working in Pastel"
Every Thursday - year round
Louise Eaton has worked in oils, watercolor, acrylic, tempera, pen & ink, and pastels. She has found pastels to be the perfect medium because it is direct, spontaneous and easy to work with. She has been teaching pastels and drawing classes for over 15 years. Registration is required.

Location: St. Simons Island, Georgia
Instructor: Louise Eaton
Cost: $40 per session
Sponsor: Anderson Fine Art Gallery
Website, email, 912.270.4313


See also: Art Books for Pastel | Tutorials for Pastel