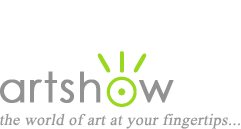 Art Workshops, Classes & Retreats
You are viewing: Workshops about Still Lifes & Flowers in Alabama
Select from the following options to view more listings.
---
"Color, Light & Form: Still Life Painting in Oil"
February 5 & 6, 2021
Color, Light & Form are the building blocks that form the foundation of paintings that work, no matter the subject matter. Working from a still life set up, students will learn how skillful manipulation of these elements can create work that resonates with the viewer. Students will investigate the importance of edges, color harmonies and compositional elements found in good paintings. Rediscover the basics of making a beautiful painting! Helen Vaughn – As a painter, I am continually fascinated by the properties of color, light, and shadow as they affect both the image and my own sense of time, place and inner harmony. For more information, visit helenvaughn.com.

Location: Huntsville, Alabama
Instructor: Helen Vaughn, helenvaughn.com
Cost: $300 Museum members/ $325 non-members
Sponsor: Huntsville Museum of Art
Website, email, 256-535-6372
---
"East Meets West: Chinese and Watercolor Painting"
August 12-15, 2021
Learn how to use Chinese brushes, ink and colors, as well as the theory of the Asian Art, and using the techniques to paint two styles of Chinese paintings (spontaneous style, half-detail-half-spontaneous style). Explore Zhen's techniques "Color Pouring and Blending", as well as learning basic techniques such as composition and coloring. There are 4-6 demos each day with student practices between that allow students to learn easier. There are critique sessions in which Zhen helps students by touching up their paintings. Skill Level: Open to all level students. Visit his website lianspainting.com.

Location: Huntsville, Alabama
Instructor: Lian Quan Zhen
Cost: $475 Museum members/$525 non-members
Sponsor: Huntsville Museum of Art
Website, email, 256-535-6372