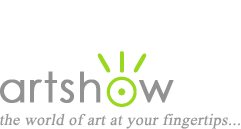 Art Workshops, Classes & Retreats
You are viewing: Workshops about Still Lifes & Flowers in Alabama
Select from the following options to view more listings.
---
"Intensive Painting and Color"
October 10-12, 2020
Betty Edwards and Brian Bomeisler have designed a practical three-day course in color as the next step and follow-up to Drawing on the Right Side of the Brain. Hands-on exercises focus on how to use color theory to achieve harmonious color, and how to see and efficiently mix specific desired hues. Students will work on still life paintings utilizing the theory and techniques they learn during the workshop. For this workshop, we work with acrylic paints because of their versatility, but the techniques can be applied to any painting mediums, oil paint, watercolor, pastel or colored pencils. Open to all skill levels. To view some of his and student artwork and biography, log onto drawright.com.

Location: Huntsville, Alabama
Instructor: Brian Bomeisler
Cost: $975 Museum members and non-members
Sponsor: Huntsville Museum of Art
Website, email, 256-535-6372
---
"East Meets West: Chinese and Watercolor Painting"
October 22-25, 2020
Learn how to use Chinese brushes, ink and colors, as well as the theory of the Asian Art, and using the techniques to paint two styles of Chinese paintings (spontaneous style, half-detail-half-spontaneous style). Explore Zhen's techniques "Color Pouring and Blending", as well as learning basic techniques such as composition and coloring. There are 4-6 demos each day with student practices between that allow students to learn easier. There are critique sessions in which Zhen helps students by touching up their paintings. Skill Level: Open to all level students. Visit his website lianspainting.com.

Location: Huntsville, Alabama
Instructor: Lian Quan Zhen
Cost: $475 Museum members/$525 non-members
Sponsor: Huntsville Museum of Art
Website, email, 256-535-6372