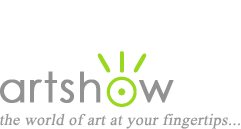 Art Workshops, Classes & Retreats
You are viewing: Workshops about Still Lifes & Flowers in Alabama
Select from the following options to view more listings.
---
"Strong Design & Bold Strokes in Watercolor"
August 16-18, 2018
Every human being is born with a creative potential and a unique destiny. . . discover their real talents and find the resources and inspiration to make a living at the work they are most equipped to do. Keith explains that his watercolors are an attempt to communicate not only what he sees visually but also what he feels and senses. To watch Keith paint is to see the blank paper come to life with strong design, bold colors, and a unique "painterly" style that combines wit, philosophy, and reporting into a single work of art. His approach to watercolor painting encourages the student to loosen up and paint with confidence. Skill Level: Beginners through all levels of advancement.

Location: Huntsville, Alabama
Instructor: Keith Andry
Cost: $450 Museum members/ $475 non-members
Sponsor: Huntsville Museum of Art
Website, email, 256-535-4350 x222
---
"Watercolor Painting: Let the Colors Paint Themselves"
November 9-11, 2018
Lian begins the workshop with teaching basic watercolor painting techniques – composition and coloring – "color pouring and blending" and "paint around." There are four to six short demonstrations each day with practice sessions in-between. During critiques, Lian will help you understand possible next steps and how to touch up your paintings. Lian Quan Zhen is a highly sought-after workshop watercolor and Chinese painting artist and teacher in the United States and abroad. After immigrating to the United States in 1985, he received a BA from University of California at Berkeley in 1992 and a master's degree in architecture from MIT in 1996. Visit lianspainting.com.

Location: Huntsville, Alabama
Instructor: Lian Quan Zhen
Cost: $375 Museum members/ $400 non-members
Sponsor: Huntsville Museum of Art
Website, email, 256-535-4350 x222