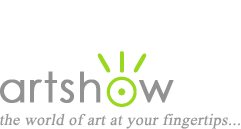 Art Workshops, Classes & Retreats
You are viewing: Landscape & Plein Air Workshops in Alabama
Select from the following options to view more listings.
---
"Watercolor Painting"
October 7-10, 2019
The workshop sessions begin as Couch completes a painting, explaining what he is doing, and why, as he paints. Students paint in the afternoons, after which Couch critiques all the day's completed work, including his own. Skill Level: Beginners, Students, Hobbyists and Professional Artists. Couch received a Bachelor Degree in Art from the University of Tampa, and did further work at Pratt Institute in New York. His first book, Watercolor: You Can Do It, became North Light Publishing's all time best selling book on painting. A follow-up book on technique went through three printings and was translated into Japanese for that market. A third, Tony Couch's Keys to Successful Painting was also published by North Light. More information, visit tonycouch.com.

Location: Huntsville, Alabama
Instructor: Tony Couch
Cost: $450 members/ $500 non-members
Sponsor: Huntsville Museum of Art
Website, email, 256-535-6372
---
"Painting Dramatic Oil Landscapes"
November 7-10, 2019
Qiang's approach to landscape painting will be demonstrated with particular focus on choosing dramatic compositions, observing the light distribution, and using bold and loose strokes to create a powerful and accurate representation on canvas. Skill Level: Beginner to Advanced. Using demonstrations and individual assistance, Qiang will explain his process of creating energetic paintings by manipulating values, colors, edges, and brushwork. Personal attention will be given to each student according to his or her current skill level and personal goals in art. Qiang Huang (pronounced as Chong Wong) was born and raised in Beijing China and now lives in Austin, Texas. He has studied art from multiple master artists like David Leffel and Sherrie McGraw. For information, visit qh-art.com.

Location: Huntsville, Alabama
Instructor: Qiang Huang
Cost: $575 members/ $625 non-members
Sponsor: Huntsville Museum of Art
Website, email, 256-535-6372