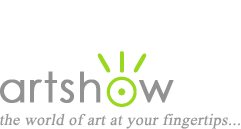 Art Workshops, Classes & Retreats
You are viewing: Landscape & Plein Air Workshops in Alabama
Select from the following options to view more listings.
---
"Figurative & Landscape Painting in Acrylic or Oil"
May 14-17, 2020
Two days painting landscape paintings and two days portrait paintings. Completing a painting each day. Learn to perceive and simplify shape and color while creating a painting. Visually interpret relationship of shape, value and color. Donna Bland will start a demo painting, then begin a step-by-step process to completing a painting each day. Each artist will be able to complete exercises in color mixing which will help to learn mixing and find the correct color. Bland lives and paints in the Austin, Texas area. Painting daily in her studio, plein air or teaching a workshop, subjects are unlimited. No words to describe the joy in painting outdoors in the Texas Hill Country, Colorado or Mexico. Visit donnabland.com.

Location: Huntsville, Alabama
Instructor: Donna Bland
Cost: $475 Museum members/ $525 non-members
Sponsor: Huntsville Museum of Art
Website, email, 256-535-6372
---
"Mastering Skies & Reflections in Oil, Acrylic or Pastel"
August 27-30, 2020
Master your landscape painting and join South Carolina artist Michael Story for this four day workshop as we use the sky and water as a dramatic design element in our painting's composition. You''ll begin your painting with an initial charcoal drawing, followed by a color wash applied over the image. Starting with shadow colors, you'll begin blocking in your painting, then progressing dark to light to completion. Building final layers of color and avoiding muddy mixtures, you'll achieve fresh, bright color while capturing depth, drama and mood to your work. He will demonstrate and provide photo reference to paint from if desired along with color exercises you may complete after the workshop. For more information, visit michaelstory.com.

Location: Huntsville, Alabama
Instructor: Michael Story
Cost: $525 Museum members/ $575 non-members
Sponsor: Huntsville Museum of Art
Website, email, 256-535-6372