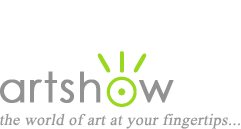 Art Workshops, Classes & Retreats
You are viewing: Landscape & Plein Air Workshops in South Carolina
Select from the following options to view more listings.
---
"Lovely Skies, Seas, And Trees"
February 15-17, 2022
Gary Baughman weaves a scientific understanding of light and color into his Plein Air painting, giving students a fresh understanding of how to render subject matter with an enlightened eye toward rendering accurate and interesting compositions, shapes, values, colors, and edges. Baughman will demonstrate his method of working wet in wet and in one pass, encouraging students to work rapidly to capture the fleeting shadows and lighting as the sun moves across the sky. Students will be working in a small format, so that at least one painting can be finished each day. Gary will provide one-on-one supervision and instruction. Students may work in oil or pastel. This workshop is tailored for intermediate painters and/or beginners with good drawing skills.

Location: Hilton Head Island, South Carolina
Instructor: Gary Baughman
Cost: $400
Sponsor: Art League of Hilton Head
Website, email, (843) 842-5738
---
"Plein Air in Watercolor"
May 13-14, 2022
Join award-winning artist Catherine Hillis for this exciting plein air watercolor workshop for intermediate and advanced students! Learn how to paint en plein air, as seen in the May 2021 issue of Watercolor Artist Magazine. Artists will learn how to pick the right equipment for their personal style, select a location and set up in the field. The instructor will lay out logical steps for painting successful watercolors outdoors. Painting landscapes and gardens are only part of the theme. The instructor will show you some ways to approach painting the marsh and will cover the basics of composition and perspective. A classroom is available in case of inclement weather. Hillis will share many onsite demonstrations to guide painters to success.

Location: Hilton Head Island, South Carolina
Instructor: Catherine Hillis
Cost: $330
Sponsor: Art League of Hilton Head
Website, email, (843) 842-5738