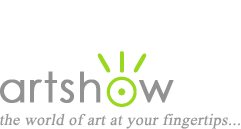 Art Workshops, Classes & Retreats
You are viewing: Landscape & Plein Air Workshops in North Carolina
Select from the following options to view more listings.
---
"Expressive Brushwork in Oil & Acrylic!"
May 13-16, 2020
Award Winning Artist Workshops was created for artists with a desire to study with the highest caliber instructors. Join California artist Randall Sexton at the McDowell Arts Center for a 4-Day workshop in "Expressive Brushwork." Brushwork is your other "Voice"…Your Signature... It is recognizable whether you know it or not. Think of painting as if weaving a tapestry…overlapping the negative shapes with positive shapes (and visa versa) to create the edges of shapes….and to define the shapes in the process.

Location: Charlotte, North Carolina
Instructor: Randall Sexton, www.rcsexton.com
Cost: $575
Website, email, 1-877-860-3500
---
"Painting: Simplify the Landscape"
June 21-26, 2020
How do we select places to paint? How do we compose and adjust relationships in the landscape to fit our ideas of an invented reality? We will begin drawing from direct observation, composing quick sketches to simplify the landscape. We will discuss perspective, scale shifts, light source, value and space – all integral concepts to composing a compelling drawing. Paintings will be made later in the day, working from the same location. The light will change but the overall composition will remain. The personal approach of each student will infuse paintings that are invented and abstracted representations of the landscape. Classroom discussions will focus on other landscape painters who use a variety of ideas around color and abstraction in their work.

Location: Cullowhee, North Carolina
Instructor: Celia Reisman
Cost: $675 + $50 lab fee
Sponsor: Cullowhee ARTS
Website, email, 828.342.6913