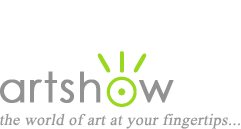 Art Workshops, Classes & Retreats
You are viewing: Landscape & Plein Air Workshops in Wisconsin
Select from the following options to view more listings.
---
"Color Relativity and Mentorship Retreat"
August 15-19, 2021
This unique retreat is four transformational days of painting, designed to develop you creatively, practically, spiritually and personally. All levels are welcome, however intermediate-advanced level artists will gain the most from this retreat. Enjoy the beauty of Lake Superior, healthy, locally sourced meals, inspired lodging, and retreat amenities, all in peaceful surroundings in the woods and on the water. Lodging packages available.

Location: Bayfield, Wisconsin
Instructor: Kami Mendlik
Cost: Tuition + meals from $1,210
Sponsor: Wild Rice Retreat
Website, email, (715) 779-0178
---
"Painting the Day"
August 20-22, 2021
We do not see things as they are, but rather as light, shadow, and air reveal them. The light of each day is unique and specific to the time, place, and weather. During this two day retreat scheduled over a moonrise, we will examine how with some foundational principles of the prismatic palette, the grammar of light and air can ground us in our work by helping us see the gift of each day. Enjoy the beauty of Lake Superior, healthy, locally sourced meals, inspired lodging, and retreat amenities, all in peaceful surroundings in the woods and on the water. Lodging packages available.

Location: Bayfield, Wisconsin
Instructor: Joshua Cunningham
Cost: Tuition + meals from $640
Sponsor: Wild Rice Retreat
Website, email, (715) 779-0178