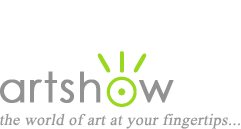 Art Workshops, Classes & Retreats
You are viewing: Workshops about Animals & Wildlife in Wisconsin
Select from the following options to view more listings.
---
"Intro to Woodcuts: Relief Cutting and Printing on Paper and Textiles"
October 23-24, 2021
Gain all necessary knowledge and skills to create, cut and print from a wood block in this introductory 2-part workshop series on woodcut creation. This workshop is broken into 2 days to ensure that participants have time and space to get comfortable with both relief carving wood and the printing process. The materials and tools for this workshop series are provided, but participants are welcome to bring in clothing or additional fabric to print for Day 2. Keep in mind natural fibers like cotton or linen work best for printing.

Location: Prairie du Sac, Wisconsin
Instructor: Sara Meredith
Cost: $115. All materials included. Scholarships available
Sponsor: River Arts Inc
Website, email, 608-643-5215
---
"Nature Journaling: Artist Books"
April 9-10, 2022
Learn to make an accordion folded, standing booklet with your nature illustrations on both sides. We'll start with a 4×6?, 4-panel prefolded accordion style booklet made from watercolor paper. Cynthia will do several demonstrations to show how to draw, use ink pens, paint in watercolor or use watercolor pens, make collage, and add calligraphy. Each person will create a unique nature art booklet that will stand vertically for display. No previous experience needed.

Location: Prairie du Sac, Wisconsin
Instructor: Cynthia Quinn
Cost: $150 + $10 supply fee
Sponsor: River Arts Inc
Website, email, 608-643-5215