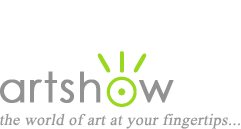 Art Workshops, Classes & Retreats
You are viewing: Ceramics & Pottery Workshops in Wisconsin
Select from the following options to view more listings.
---
"Animal Sculpture – Realistic and Abstract Techniques in Clay"
August 8-9, 2020
Join Jennifer Mally for a two-day workshop exploring techniques to create two different ceramic animal sculptures. The first day we will explore how to make a realistic animal sculpture by building an armature and accurately forming an animal from its bone and muscle structure. The second day we play with abstraction by cutting out representational animal shapes from plywood. We will slump-form a left and a right side of an animal and put the sides together to create a free-standing 3-D animal that can be altered and embellished. Included in the class are 25 lbs. of high-fire stoneware clay for each student along with all tools and materials. Jennifer will offer demos and bring handouts and reference books.

Location: Mineral Point, Wisconsin
Instructor: Jennifer Mally
Cost: $245
Sponsor: Shake Rag Alley Center for the Arts
Website, email, (608) 987-3292
---
"Pottery Open Studio"
by appointment
Want to practice your pottery skills and/or work on your own projects? The Sardeson Pottery Studio is available to anyone who would like to use our space and equipment. The $50 day fee includes access to the wheels, tools and handbuilding gear. Joelle and Katie White will be on hand to give assistance if needed, but you will primarily be working independently. Clay can be purchased at the studio. Firing and glazing may be done by arrangement. Call the Shake Rag Alley office at (608) 987-3292 to make arrangements.

Location: Mineral Point, Wisconsin
Instructor: Joelle White and Katie White
Cost: $50
Sponsor: Shake Rag Alley Center for the Arts
Website, email, (608) 987-3292


See also: Art Books for Ceramics | Tutorials for Ceramics