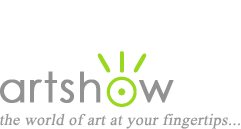 Art Workshops, Classes & Retreats
You are viewing: Acrylic Painting Workshops in Wisconsin
Select from the following options to view more listings.
---
"Intermediate Acrylic Pour Painting"
February 25, 2023
This workshop is meant for students who have some experience in acrylic pour painting, or those who attended the January 2023 introductory course. Instructor Mary Ringelstetter will guide students through more advanced pour techniques and color mixing options. Each student will create up to 3 canvases during class, depending on the speed with which you work. All materials included. Students should bring a smock or wear clothing that can get paint on it. Class size is extremely limited and early registration is recommended! Canvases need to dry for at least three days after pouring, and will have to be picked up at the gallery the following week.

Location: Prairie du Sac, Wisconsin
Instructor: Mary Ringelstetter
Cost: $135
Sponsor: River Arts Inc
Website, email, 608-643-5215
---
"Paper Marbling 101"
March 4, 2023
Paper marbling is an easy and fun way of creating beautiful artwork. Pigments are floated on a viscous water-based solution and then transferred to prepared paper. The result is a one of a kind creation of color, swirls and unique organic patterns. In this session, participants will learn about how marbling works including a discussion on prep work (which will have already been done), supplies (provided) and the tools used (also provided). Students will choose the pigments, design and create seven pieces of marbled paper! *Paper will need time to dry. Students will have to return to the studio to pick up finished pieces later in the day or the following week*

Location: Prairie du Sac, Wisconsin
Instructor: Jo MacDonald
Cost: $30
Sponsor: River Arts Inc
Website, email, 608-643-5215


See also: Art Books for Acrylic Painting | Tutorials for Acrylic Painting