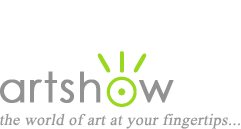 Art Workshops, Classes & Retreats
You are viewing: Acrylic Painting Workshops in France
Select from the following options to view more listings.
---
"Van Gogh & Cezanne in Provence"
June 8-15, 2023
This retreat will take you to the very places where Van Gogh and Cézanne painted many of their masterpieces. You will be inspired by the rich locations of Arles, Saint Remi, and Aix-en-Provence. Hosts Tali Farchi (NL) and Shay Avivi (IL) are accomplished painters and teachers, providing art instruction to enrich your creative process, they'll share information about these artists' lives and how they worked. The ArtisTTable has hosted hundreds of artists of all levels and backgrounds. During this retreat, we will stay in the center of Arles giving easy access to this historic city. This all-inclusive retreat boasts delicious meals, exclusive day trips, and lots of art-making. It will be a trip you won't forget.

Location: Arles Provence, France
Instructor: Tali Farchi and Shay Avivi
Cost: $3,100
Sponsor: Artist Table
Website, email, 0031624903316
---
"Atelier Provence and Barcelona Art Tour"
June 24 - July 5, 2023
A unique art workshop/art tour open to artists of all levels and media (oils, acrylics, watercolors, etc.). Seven days of plein-air painting, art history/theory lectures, and gourmet cuisine in the Alpes-de-Haute-Provence followed by four days visiting Barcelona's top art sites and enjoying Catalan cuisine. The price of CAD 4275 (around US$ 3330) includes instruction, 11-night double accommodation, 11 breakfasts, 6 healthy lunches, 6 gourmet dinners including wine, transportation from the Manosque train station to our lodge, transportation to all painting sites (Banon, Simiane-la-Rotonde, Rustrel, etc.), TGV train ticket Avignon-Barcelona, transportation and entrance fees to all museums and sites on schedule (Cézanne's studio, La Sagrada Familia, Picasso Museum, Miró Museum, etc.). Limited single rooms for a supplement.

Location: Alpes-de-Haute-Provence & Barcelona, France
Instructor: Prof. Yves M. Larocque
Cost: US$ 3330
Sponsor: Walk the Arts
Website, email, 800-611-4789
---
"Artist Residency in South of France (Provence & Luberon)"
ongoing
La Maison de Beaumont's multi-disciplinary artist residency was created with the goal of offering a beautiful space for musicians, scholars, writers, painters and other artists who seek a quiet place to work undisturbed on their art. The scenery and beauty of the region, as well as the history and comfort of the house, provide an ideal setting to focus on creative work. The Residency provides: • Up to two months in residence at La Maison de Beaumont • A fully equipped private apartment with kitchen & bath • Access to a multi-use space that can serve as an artist studio or a performance and exhibition space • A Common Terrace for relaxation, networking with other residents, meditation, etc.

Location: Beaumont-de-Pertuis, France
Cost: 45 Euros to apply
Sponsor: La Maison de Beaumont
Website, email


See also: Art Books for Acrylic Painting | Tutorials for Acrylic Painting