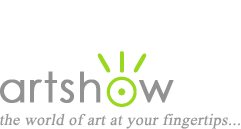 Art Workshops, Classes & Retreats
You are viewing: Acrylic Painting Workshops in California
Select from the following options to view more listings.
---
"Freedom in Watermedia"
February 11-14, 2019
The Freedom in Watermedia workshop is designed to help all levels of students paint intuitively, starting with no preconceived notions or outcome. The process will dictate direction as students use a variety of techniques to implement line, value, color, texture, shape, size and direction. Instruction will start with arbitrary mark making and color application, working transparent to opaque building layers using a variety of mark making tools, watercolor, gesso and acrylic. There will be regular comments and evaluation of work in progress concerning relationships between the elements and principles of design. It is entirely possible finished work may be representational, but the goal is a painting which is visually pleasing and aligned with the artist's personal aesthetic.

Location: San Diego, California
Instructor: Stan Kurth, NWS
Cost: $500 For SDWS Members, $540 for Non Members
Sponsor: San Diego Watercolor Society
Website, email, 623-533-1580
---
"Mixed Media Gals Abstract Figures"
February 16, 2019
Mixed Media Gals brings in the fun of collage and mixed media and just letting go. I will provide images for you to get the concept of my technique across. If you have an image you really want to paint, please e-mail me ahead of time. Nudity Disclaimer: Most of the reference photos are of nude models (tasteful), but I will have photos of clothed figures.

Location: Los Angeles, California
Instructor: Donna Weathers
Cost: $200 ($50 deposit; $150 due one week before workshop)
Website
---
"Awaken Your True Creativity Retreat"
April 25-28, 2019
A weekend experience located in the beautiful central coast of California geared towards nourishing and uncovering your inner artist. Through the art of mixed media you will learn how to trust your creative intuition. I take you step-by-step in the process of learning how to combine collage, fabric, acrylic painting, layering, and found objects. I also coach you through the creative process so you don't feel intimidated when exploring your own creativity. Mixed media art is the ideal medium to explore your creative side without the pressure of having to be artistic or create a perfect piece of art. We invite accidents or mistakes to happen, while finding beauty in imperfections. Also included: yoga sessions, lunches and henna tattoos.

Location: Cambria, California
Instructor: Lisa Agaran
Cost: Early Bird $525 | Regular $625
Sponsor: True Creativity Within
Website, email, 626-470-7278


See also: Art Books for Acrylic Painting | Tutorials for Acrylic Painting