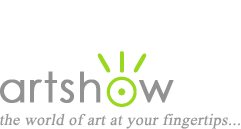 Art Workshops, Classes & Retreats
You are viewing: Acrylic Painting Workshops in Texas
Select from the following options to view more listings.
---
"Bigger, Faster, Fresher, Looser Abstract Painting"
May 13-16, 2020
Have you ever wondered how to Loosen-Up your painting style? Paint with more Freedom? Be more Spontaneous? Be more Expressive? If the answer to any of these questions is yes, then my Bigger, Faster, Fresher, Looser Abstract Painting Workshop is for you! I will also teach you the design fundamentals of shape, value, color, edges and center of interest. Here is some of what we'll cover: • How to loosen up and paint spontaneously with no pre-planning • How to use big brushes and lots of juicy paint • How to paint from your heart, not your head • How to create fresh beautiful color without making "mud" • Art business information • And much more!

Location: Garland, Texas
Instructor: David M. Kessler
Sponsor: Current Artist Workshop
Website, email, 214-543-4958
---
"The Mixed Media Ultimate Weekend"
May 15-17, 2020
This workshop is for 3 days and I will bring the plaster and wax, Ampersand has the Claybord panels and I will send you a short supply list. We begin with Plaster, Wax and Wow, a learning journey on getting acrylic gels and plaster to play well together. You will create incredible layers on top of Claybord. We will even build on fabrics with plaster and then everything gets sealed with wax. So luscious. The second project is called Color Mixing for Composition. You will super charge your color and composition vocabulary and experience how to use color as your composition tool. The third project is called Deep Focus and s will strengthen your creative muscle with practices to use every day.

Location: Buda, Texas
Instructor: Sandra Duran Wilson
Cost: $550
Sponsor: Ampersand
Website, email, 505-954-4179
---
"Bigger, Faster, Fresher, Looser Abstract Painting"
May 20-22, 2020
Have you ever wondered how to Loosen-Up your painting style? Paint with more Freedom? Be more Spontaneous? Be more Expressive? If the answer to any of these questions is yes, then my Bigger, Faster, Fresher, Looser Abstract Painting Workshop is for you! I will also teach you the design fundamentals of shape, value, color, edges and center of interest. Here is some of what we'll cover: • How to loosen up and paint spontaneously with no pre-planning • How to use big brushes and lots of juicy paint • How to paint from your heart, not your head • How to create fresh beautiful color without making "mud" • Art business information • And much more!

Location: Ingram, Texas
Instructor: David M. Kessler
Sponsor: Hill Country Arts Foundation
Website, email, 830-367-5121


See also: Art Books for Acrylic Painting | Tutorials for Acrylic Painting