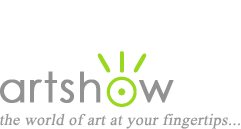 Art Workshops, Classes & Retreats
You are viewing: Acrylic Painting Workshops in Mexico
Select from the following options to view more listings.
---
"5 Paintings in 5 Days, Painting Vacation in Mexico"
April 8-12, 2019
Great workshop for all levels of artistic experience! Intermediate artists discover your favorite painting style, experienced painters loosen up rekindle your inspiration, beginners learn the basics. Explore abstract mixed media, expressionist and realistic painting in acrylics. Incorporate all it is to know about composition, color and brush/ pallet knife strokes. Fantastic painting vacation in San Miguel de Allende, Heart of Mexico, enchanted Colonial town and artist Mecca of Mexico. Bring your group of 6 participants and receive group rate. Learn from internationally renowned painters, owners and founders of Cristi Fer Art Gallery and Workshops since 1989. Maximum 9 per workshop.

Location: San Miguel de Allende, Mexico
Instructor: Cristiana Marinescu, Fernando Gonzalez
Cost: $750.00 includes materials
Sponsor: Cristi Fer Art Gallery and Workshops
Website, email, 52-415-121-2311
---
"Acrylic Painting"
Year Round
I have been a practicing artist for 30 years with years of experience teaching Advanced Art classes to students in the Los Angeles Area. I have been living in San Miguel de Allende for the past 5 years. I own and exhibit my work in Galeria San Francisco and I offer classes working in the studio of my sun filled gallery over looking the Jardin and the Parroquia in beautiful San Miguel de Allende.

Location: San Miguel de Allende, Mexico
Instructor: Susan Santiago
Cost: $50 per 3 hour session, including all materials
Sponsor: Galeria San Francisco
Website, email, 415-152-0552
---
"One Painting in One Day-Doors of San Miguel"
Offered Tuesdays year around
Easy and fun this workshop is for any lever of experience! Beginners and novice have being amazed by their results. Working with acrylic paint we'll pain a typical Mexican door starting with one of my professional photos or yours. Participants learn composition, color, painting strategies, practice drawing, painting, gain confidence and finish a unique original painting. As a professional painter, workshop facilitator and college instructor of 27 years, I have worked with individuals at all levels of experience. What is required is a spirit of adventure, open mind, willingness to make mistakes and have fun. If you consider having a painting day with your family and friends while in San Miguel, contact me in advance to make special arrangement.

Location: San Miguel de Allende, Mexico
Instructor: Cristiana Marinescu
Cost: $95 includes all materials
Sponsor: Cristi Fer Art Studio
Website, email, 415-121-2311


See also: Art Books for Acrylic Painting | Tutorials for Acrylic Painting