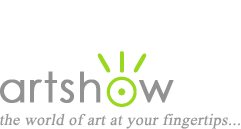 Art Workshops, Classes & Retreats
You are viewing: Acrylic Painting Workshops in Ireland
Select from the following options to view more listings.
---
"Plein Air / Studio Travel and Painting with Kathleen Mooney"
April 29 - May 9, 2019
Travel and Painting! One to 6-day workshops in beautiful locations where the road ends and the big water (or mesa) begins! Water Media and Abstract landscape / seascape painting for painters who dream of capturing lasting personal impressions for enduring memories. Suitable for Beginner or Advanced painters. Decades of Studio, Plein Air and Teaching combined with over 20 journeys to North Atlantic Europe - Mooney shares the hidden gems and vast vistas of endlessly fascinating Ireland, Iceland, Scotland and England. Add Georgia O'Keeffe's Ghost Ranch in NM and you have the perfect recipe for Travel and Painting! Headquartered in Lowell, Michigan you will also find Kathleen's relaxed and enjoyable workshops in "Pure" Michigan locations of incredible beauty.

Location: Dingle, Ireland
Instructor: Kathleen Mooney
Cost: $525 - $1,000 USD
Sponsor: KathleenMooney.com
Website
---
"Art Workshops and Tours in Ireland"
July 22-29, 2019
Hugh O'Neill created this exciting Irish art travel company in 1994, celebrating our 25th year as the most successful art workshops and cultural experiences to Ireland North and South. Hugh O'Neill was born in Belfast Ireland in 1959 and has been teaching students of all ages and abilities for over 30 years, developing over the years a deep understanding of your needs. Art materials are supplied free in Ireland for oil and pastel, acrylic users. For total beginners and non painters. The atmosphere is always relaxed and friendly, whilst also being productive and lively. Expect positive encouragement to try new ideas. His renowned teaching skills, experience and talents ensures you get a rewarding experience. " Best trip of our lifetimes" Barbara and Brian Callery, Rhode Island USA

Location: Newcastle, Ireland
Instructor: HughO'Neill
Cost: $1200-1580
Sponsor: Hugh O'Neill Art Tours
Website, email, 561-718-1294


See also: Art Books for Acrylic Painting | Tutorials for Acrylic Painting