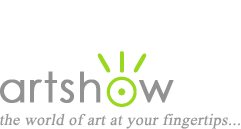 Art Workshops, Classes & Retreats
You are viewing: Oil Painting Workshops in Ireland
Select from the following options to view more listings.
---
"Plein Air Painting in Donegal, Ireland with Joe Sweeney"
October 15-19, 2018
Join Joseph Sweeney on a plein air painting getaway in scenic Donegal, Ireland, homeland of Joe's ancestors, the Mac Sweeney's! Located along the breathtaking, unspoiled northwest coast of Ireland, Donegal's high sea cliffs in offer sweeping vistas ideal for plein air painting! Draw and paint historic Donegal Castle, the spectacular Slieve League Cliffs, and St. John's Point Lighthouse with instruction focusing on oil, acrylic, and pastel; experienced watercolorists also welcome. Accommodations will be provided by the wonderful Castle Murray House (additional cost).

Location: Donegal, Ireland
Instructor: Joseph Sweeney
Cost: For Credit: $1425, Non-Credit: $795
Sponsor: Pennsylvania Academy of the Fine Arts
Website, email, 215-972-7632
---
"Plein Air Artist Retreat: Ireland with Hilary McCarthy"
June 9-14, 2019
If you've ever lusted after emerald countryside spilling over rocky cliffs and into a gray Irish sea, we've found your place. Your home away from home for six blissful days. Immerse yourself in the location and record your journey and time spent in this special place. In this workshop, the beautiful and mysterious landscape of the Irish coast will be our muse and inspire our paintings. We will be learning the formal elements of plein air painting in oil. Color mixing, color theory, value importance, and atmosphere will be discussed. We will focus on learning the anatomy of the sea and how to paint waves, foam, light reflections.

Location: Westport, Ireland
Instructor: Hilary Robin McCarthy, www.hilarymccarthyart.com
Cost: $3,795 Shared, $4,195 Single
Sponsor: Arts & Cultural Travel
Website, email, 617-855-9209


See also: Art Books for Oil Painting | Tutorials for Oil Painting