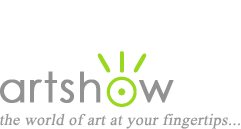 Art Workshops, Classes & Retreats
You are viewing: Oil Painting Workshops in Greece
Select from the following options to view more listings.
---
"Artistic Voice Mixed Media Retreat in Greece"
June 20-29, 2020
Travel to Greece for an enlightening one-week mixed media art retreat with expert artist coaching. Experiment with painting, drawing and collage and develop your artistic perspective. 8 days | Available in EN, GR, NL, FR, DE | All levels | Max. 6 people | Wheelchair accessible | Mixed media | Figurative, Abstract. UpTrek Art Retreat inclusions: 7 nights of accommodation; all meals; beverages (coffee, mineral water, tea, juices); painting and mixed media classes, workshops and presentations with artist Annette Luycx; transfers to/from Metamorfosi train station; art supplies; studio space.

Location: Afidnes, Attica, Greece
Instructor: Annette Luycx
Cost: $970
Sponsor: UpTrek
Website, email, +40757302302
---
"Finding Artistic Voice: Mixed Media Retreat in Greece"
July 18-25, 2020
Travel to Greece and find your artistic voice throughout an enlightening one-week mixed media art retreat with expert artist coaching. Experiment with painting, drawing and collage and develop your artistic perspective. 8 days | Available in EN, GR, NL, FR, DE | All levels | Max. 6 people | Wheelchair accessible | Mixed media | Figurative, Abstract. UpTrek Art Retreat inclusions: 7 nights of accommodation; all meals; beverages (coffee, mineral water, tea, juices); painting and mixed media classes, workshops and presentations with artist Annette Luycx; transfers to/from Metamorfosi train station; art supplies; studio space.

Location: Afidnes, Attica, Greece
Instructor: Annette Luycx
Cost: $970
Sponsor: UpTrek
Website, email, +40757302302


See also: Art Books for Oil Painting | Tutorials for Oil Painting