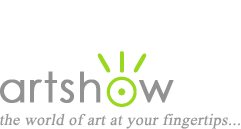 Art Workshops, Classes & Retreats
You are viewing: Acrylic Painting Workshops in Florida
Select from the following options to view more listings.
---
"Bigger, Faster, Fresher, Looser Abstract Painting"
March 5-8, 2019
Have you ever wondered how to Loosen-Up your painting style? Paint with more Freedom? Be more Spontaneous? Be more Expressive? If the answer to any of these questions is yes, then my Bigger, Faster, Fresher, Looser Abstract Painting Workshop is for you! I will teach you how to do each of these realizing there should also be a firm foundation of structure for your paintings using shape, value, color, edges and center of interest. This workshop is also about learning to loosen-up and paint more freely. All who attend will be able to apply the lessons learned to their own style of painting. This workshop is non media specific. All who utilize watercolor, acrylic, and oil are welcome.

Location: Santa Rosa Beach, Florida
Instructor: David M. Kessler
Sponsor: Cultural Arts Alliance
Website, email
---
"Painting Sarasota & Anna Maria Island, Florida"
March 7-8, 2019
Immerse yourself in our annual Art & Psychology plein air painting retreat. All levels - all painting is done outdoors. Workshop includes two full days of painting & instruction en plein air in gloriously beautiful Sarasota and surrounding areas - admission to Ringling Art after 5 and Ringling Underground. We will discuss value, aerial perspective, color relationships, detail, form and edges and 'what you want to say with your work'. This workshop is focused on making you a faster, stronger painter, capturing the atmosphere in your landscape. All details on website or I would be happy to talk with you personally about your plans. Non painting companions welcome!

Location: Sarasota and Anna Maria Island, Florida
Instructor: J.R. Baldini, Int'l Plein Aitr Painters
Cost: $335.00
Sponsor: Baldini Painting Holidays
Website, email, 1.800.393.7270 9-5 pm studio
---
"Bigger, Faster, Fresher, Looser Abstract Painting"
October 4-6, 2019
Have you ever wondered how to Loosen-Up your painting style? Paint with more Freedom? Be more Spontaneous? Be more Expressive? If the answer to any of these questions is yes, then my Bigger, Faster, Fresher, Looser Abstract Painting Workshop is for you! I will teach you how to do each of these realizing there should also be a firm foundation of structure for your paintings using shape, value, color, edges and center of interest. This workshop is also about learning to loosen-up and paint more freely. All who attend will be able to apply the lessons learned to their own style of painting. This workshop is non media specific. All who utilize watercolor, acrylic, and oil are welcome.

Location: Fort Walton Beach, Florida
Instructor: David M. Kessler
Sponsor: Arts and Design Society (ADSO)
Website, email, 850-244-1271


See also: Art Books for Acrylic Painting | Tutorials for Acrylic Painting