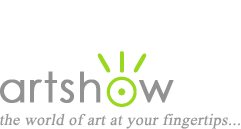 Art Workshops, Classes & Retreats
You are viewing: All media & themes in Mexico
Select from the following options to view more listings.
---
"Art Journaling Oaxaca to Puebla: watercolor, mixed media, collage"
September 22 - October 2, 2023
Are you hooked on art journals and want to play with paint and collage while traveling? Love to incorporate found objects into your art? Want to go on a vintage ephemera hunt in a picturesque alley full of antique stores and an antiquities bazaar? This workshop is for creative hunter gatherers, cultural explorers and lifelong learners who enjoy expressing themselves visually. First, a week-long deep dive into the art & culture of Oaxaca, with its soulful art scene, indigenous culture & rich culinary and artisanal traditions. We'll visit ancient ruins and artisan villages for weaving, alebrijes, red clay, and go on an evening gallery walk. Then, beautiful Puebla for a weekend search for vintage ephemera and collaging our found treasures.

Location: Oaxaca & Puebla, Mexico
Instructor: Pedro Cruz Pacheco + Corrie McCluskey
Cost: $2550 (lodging included)
Sponsor: Oacxaca Dreams / Pedro Cruz Pacheco & Corrie McCluskey
Website, email, 707-575-6801
---
"Día de Muertos Workshop: watercolor, group altar, sand tapestry"
October 27 - November 5, 2023
Take a deep dive into the indigenous culture, rich culinary and artisanal traditions of magical Oaxaca with us. Immerse yourself in the color and pageantry of Día de Muertos, and together we'll paint imagery and symbolic representations of our loved ones to honor their memories, assemble a beautiful group altar & construct a sand tapestry. We'll visit two cemeteries where Oaxaqueños lovingly decorate the graves of their ancestors and bring offerings to share with their spirits, and catch a comparsa - the traditional Muertos parade - along the pedestrian street. Group field trips include visits to artisan villages for weaving, alebrijes, and red clay. All levels are welcome, you too beginners! Take home art and experiences to last a lifetime.

Location: Oaxaca, Mexico
Instructor: Pedro Cruz Pacheco
Cost: $2095 (lodging included)
Sponsor: Oacxaca Dreams / Pedro Cruz Pacheco & Corrie McCluskey
Website, email, 707-575-6801