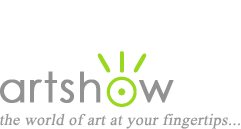 Art Workshops, Classes & Retreats
You are viewing: Design & Color Theory Workshops in France
Select from the following options to view more listings.
---
"Inspired by Light"
October 8-15, 2021
Bonjour, Join us, at our beautifully restored farmhouse, La Salle, in the glorious undulating landscape of Southern France for an unforgettable 7 night painting holiday experience. Tutored by professional 'plein air' oil painter, Ian Layton, Groups are small with 5 - 10 artists. Ian specialises in atmospheric city/townscapes and intimate light infused interiors. His teaching style is knowledgeable, encouraging and inspirational. We will paint in the gardens and studio at La Salle with excursions to many beautiful, historic, hilltop villages nearby. Coupled with fabulous accommodation, delicious meals with local wine, like minded arty people, visits to Chateaux, gardens and wine tasting, a holiday to remember. Suitable for all levels and non painting partners welcome. Pack your brushes and let's go!

Location: Toulouse, France
Instructor: Ian Layton
Cost: $1315 -$1660
Sponsor: La Salle Painting Retreat
Website, email, 0033 (0)562294520
---
"Van Gogh and Cézanne in Provence, France"
May 8-15, 2022
This retreat will take you to the very places that Van Gogh and Cézanne painted many of their masterpieces. You will be inspired by the rich locations of Arles, Saint Remy, and Aix-en-Provence. Hosts Royce Deans (USA) and Tali Farchi (NL) are accomplished painters and teachers, providing art instruction to enrich your creative process, they'll share information about these artist's lives and how they worked. The ArtisTTable has hosted hundreds of artists of all levels and backgrounds. During this retreat, we will stay in the center of Arles giving easy access to this historic city. This all inclusive retreat boasts delicious meals, exclusive day trips and lots of art making. It will be a trip you won't forget.

Location: Arles, and Aix-en-Provence, France
Instructor: Royce Deans and Tali Farchi
Cost: $2990.00
Sponsor: ArtisTTable
Website, email, 231.883.1681
---
"Atelier Provence and Barcelona Art Trip 2022"
June 25 - July 6, 2022
A seven-day plein-air painting workshop in the Alpes de Haute Provence followed by a four-day art history tour in Barcelona. A unique learning experience open to artists of all levels and all mediums. Paint a varied range of subjects, from lavender and poppy fields to ochre cliffs and beautiful mountain scenery, visit Barcelona's great art museums and architecture, and enjoy famous Provencal and Catalan cuisine. Price of CAD 3800 (around US$2950) includes painting instruction, art history/theory lectures,11-night double accommodation, 11 breakfasts, 6 lunches, 6 gourmet dinners including wine, TGV train ticket Avignon-Barcelona, transportation, and entrances to all museums and sites on schedule (Cézanne's studio, La Sagrada Familia, Picasso Museum, Miró Museum, etc.). The perfect art holidays!

Location: Alpes de Haute Provence/Barcelona, France
Instructor: Prof. Yves M. Larocque
Cost: US $2950
Sponsor: Walk the Arts
Website, email, 800-611-4789


See also: Art Books for Design & Color Theory | Tutorials for Design & Color Theory