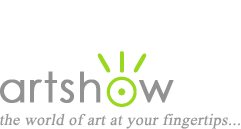 Art Workshops, Classes & Retreats
You are viewing: Design & Color Theory Workshops in California
Select from the following options to view more listings.
---
"La Rusticana, 'A Plein Air Feast'"
June 19-21, 2020
A Plein Air Feast (for all the senses) this workshop is hosted by Award Winning La Rusticana Vineyards in Los Gatos, California. A work of art in itself the stunning hillside vineyard was created by Frank and Marilyn D'Orsa with great leanings towards Tuscany, Italy. The landscape is abundant with billowing floral terraces, fountains, and sculptures amidst the grape vines. As if that's not enough, a four star lunch is served each day! Randall will be painting with oil for his demos, but this three day workshop is open to other mediums. The class is open to all levels, but at least some prior plein air experience is highly recommended.

Location: Los Gatos, California
Instructor: Randall Sexton, www.rcsexton.com
Cost: $495
Sponsor: La Rusticana Vineyards
Website, email, (408) 371-3067
---
"'Carmel By The Sea' En Plein Air"
October 26-29, 2020
Paint along the Monterey and Carmel Coastline en plain air with Plein Air Painters of America member, Randall Sexton. Open to all levels, this 3 (or 4) day workshop is especially geared to encourage the experienced artist to reach greater heights in their work. Sexton will review the basics of solid picture making - while sharing his own methods for simplifying the complex. Three days (weather permitting) will be spent on location en plain air, while an (optional) fourth studio day will focus on simplifying the figure directly (with a model). Daily demonstrations will be followed up with individual assistance at the easel.

Location: Carmel, California
Instructor: Randall Sexton, www.rcsexton.com
Cost: $600 for 3 Days, $800 for 4 Days
Sponsor: Carmel Visual Arts
Website, 831.620.2955


See also: Art Books for Design & Color Theory | Tutorials for Design & Color Theory