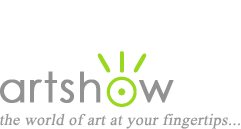 Art Workshops, Classes & Retreats
You are viewing: Drawing & Colored Pencil Workshops in France
Select from the following options to view more listings.
---
"Van Gogh and Cézanne in Provence, France"
May 8-15, 2022
This retreat will take you to the very places that Van Gogh and Cézanne painted many of their masterpieces. You will be inspired by the rich locations of Arles, Saint Remy, and Aix-en-Provence. Hosts Royce Deans (USA) and Tali Farchi (NL) are accomplished painters and teachers, providing art instruction to enrich your creative process, they'll share information about these artist's lives and how they worked. The ArtisTTable has hosted hundreds of artists of all levels and backgrounds. During this retreat, we will stay in the center of Arles giving easy access to this historic city. This all inclusive retreat boasts delicious meals, exclusive day trips and lots of art making. It will be a trip you won't forget.

Location: Arles, and Aix-en-Provence, France
Instructor: Royce Deans and Tali Farchi
Cost: $2990.00
Sponsor: ArtisTTable
Website, email, 231.883.1681
---
"Paint without fear"
July 7-14, 2022
Bonjour, join us and artist Gregory Wellman at our beautiful country house, La Salle, in Southern France for a 7 night painting holiday. Luxury accommodation, delicious meals with wine, a friendly environment and like minded people. Non painters are welcome. We will visit villages nearby, passing through glorious landscapes ablaze with Sunflowers. We will be winetasting at the Chateau, visiting wonderful farmer's markets plus a fabulous flea market. Groups are of 5 -10 artists enabling plenty of individual tuition, painting on location and in the studio. Gregory demonstrates in acrylic but invites artists to bring their preferred medium. His teaching style is encouraging and confidence building while developing skills and technique. Pack your paints and brushes and let's go!

Location: Toulouse, France
Instructor: Gregory Wellman
Cost: $1660
Sponsor: Painting holidays at La Salle
Website, email, 0033(0)562294520


See also: Art Books for Drawing | Tutorials for Drawing