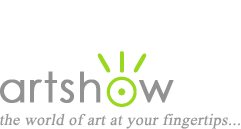 Art Workshops, Classes & Retreats
You are viewing: Drawing & Colored Pencil Workshops in Florida
Select from the following options to view more listings.
---
"Creating a Painting in Colored Pencil"
February 7-9, 2019
Take a February "cabin fever break"- come to Quincy, Florida! Kristy Kutch, an experienced, supportive workshop instructor, welcomes you for three fascinating days, exploring the remarkable range and potential of colored pencil techniques. Waxy/oily and watercolor colored pencils, even some watercolor crayons (water soluble wax pastels), will be featured, combining them for "painterly" results. Giving frequent demonstrations, Kristy acquaints students with an abundance of related materials. Kristy is the author of the books Drawing and Painting with Colored Pencil and The New Colored Pencil. She is also the featured artist in four instructional colored pencil DVDs. Students receive a generous supply of sample products, including new items on the art scene. (No exaggeration: bring a spare tote bag!)

Location: Quincy (near Tallahassee), Florida
Instructor: Kristy Kutch
Sponsor: Gadsden Arts Center & Museum
Website, email, 850-627-5023
---
"Colored Pencil: Focus on the Landscape"
February 13-15, 2019
Colored pencil is flourishing as a fine art medium! It offers rich colors, non-toxic wet-or-dry convenience, easy control, portability, and gorgeous results. Render with loose gestural strokes or crisp details. These traits also make colored pencil and watercolor pencil ideal for landscape art. Kristy Kutch is an experienced, upbeat workshop instructor and author who guides her students through the steps for creating colored pencil landscape art. Her focus is on demonstrations of waxy/oily and water soluble colored pencils, with opportunities for individual questions and attention. Kristy offers techniques- some quite surprising- for rendering impressive skies, dense trees, or those craggy mountains. An abundance of free materials will be provided for the class, including rich surfaces which are colored pencil-compatible.

Location: The Villages, Florida
Instructor: Kristy Kutch
Cost: $314
Sponsor: Village Art Center
Website, email, 352-572-5317


See also: Art Books for Drawing | Tutorials for Drawing