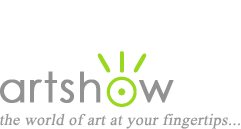 Art Workshops, Classes & Retreats
You are viewing: Watercolor & Gouache Workshops in California
Select from the following options to view more listings.
---
"Moving Forward and Capturing the Moment"
September 9-13, 2019
Capture the fleeting moments! David will show you the best way to tackle painting the rugged coastline, the sea with its character, the calm waters and boats in the beautiful harbor, and street scenes along the harbor and about the city offering movement, color, and atmosphere. He will encourage your creativity and individuality and give you insight into portraying the subject in simple terms, helping you get fresh, spontaneous results. David is the coauthor of Solving Mysteries in Watercolor with Ron Ranson. His work has been featured in the International Artist Magazine.

Location: Santa Barbara, California
Instructor: David Taylor
Cost: $795
Sponsor: Art in the Mountains
Website, email, 503-930-4572
---
"Santa Barbara Travel Sketching Workshop"
April 5-10, 2020
Join us for 4 days of sketching with watercolor in beautiful Santa Barbara. We'll enjoy the free-flowing and colorful nature of watercolor at its best while sketching and having fun! Brenda Swenson will help you develop observation skills, color awareness, simple design principles and learn about light and shadows. We'll investigate various techniques, sketching tools, and approaches to watercolor. Enjoy time with fellow artists, instruction and friendly critiques. Space is very limited (max 12 participants). Brenda is the artist author of two books, Keeping a Watercolor Sketchbook (Award of Excellence Finalist) and Steps to Success in Watercolor. Her paintings and sketches have been featured in numerous books and magazines (Watercolor Artist, Watercolor Magazine, Watercolor Highlights, Plein Air Magazine).

Location: Santa Barbara, California
Instructor: Brenda Swenson, www.swensonsart.net
Cost: $1,490 (Hotel is not incl.)
Sponsor: French Escapade
Website, email, 510-483-5713
---
"Sketching Workshop in Santa Barbara"
April 10-15, 2020
Join us on this 5 day workshop in beautiful Santa Barbara. Our instructor Lapin is a French illustrator, artist, teacher, and urban sketcher living in Barcelona. He has taught many workshops all over the world and records every second of his life through sketching. From whimsical portraits of the people he meets to bustling urban sketches, Lapin's style is unique and will inspire you to dive right into the magnificent scenery around you. Lapin has already filled around 190 sketchbooks over the last 15 years and has published 25 books!

Location: Santa Barbara, California
Instructor: Lapin, www.lesillustrationsdelapin
Cost: $1,490 (Hotel is not incl.)
Sponsor: French Escapade
Website, email, 510-483-5713


See also: Art Books for Watercolor & Gouache | Tutorials for Watercolor & Gouache