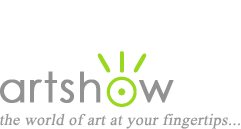 Art Workshops, Classes & Retreats
You are viewing: Watercolor & Gouache Workshops in California
Select from the following options to view more listings.
---
"Karl Dempwolf Plein Air Workshop"
October 26-28, 2018
Karl is a Signature Member of the California Art Club, and was recently honored with the Lifetime Achievement Award at the 2017 National Plein Air Convention and Expo (PACE 17). Karl is a wonderful teacher and eager to share his enthusiasm and inspiration of nature. He will help students with composition, color harmony, and enhancement of individual style. In this workshop, you will learn to select focus from scenery in front of you, simplify objects with drawing, emphasize and highlight with colors, and fine tone your paintings.

Location: Cambria, Central California Coast, California
Instructor: Karl Dempwolf
Cost: $450
Sponsor: netmonet.com
email, 818-636-3770
---
"San Francisco: On-The-Go Ink & Wash Watercolor Workshop"
March 31 - April 5, 2019
Join us for five fun-filled days of painting iconic sights like the Golden Gate Bridge, Fisherman's Wharf, and the colorful Queen Anne-style "Painted Ladies". All the logistics will be taken care of – just relax and enjoy as we sketch our way through the city. Then we'll venture out of town for a visit to the spectacular wine country of Sonoma to paint scenes that echo the colors and look of Tuscany. In my plein air workshop, not only will you master the On-The-Go Sketching technique, but also critical compositional, color, and value strategies. And since your sketches will always start out with a pencil drawing, I will be adding the six universal skill sets of drawing into the workshop!

Location: San Francisco, California
Instructor: David Lobenberg, lobenbergart.com
Cost: $1,490
Sponsor: French Escapade
Website, email, 510-483-5713


See also: Art Books for Watercolor & Gouache | Tutorials for Watercolor & Gouache