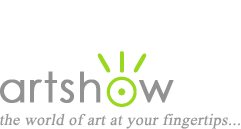 Art Workshops, Classes & Retreats
You are viewing: Watercolor & Gouache Workshops in Georgia
Select from the following options to view more listings.
---
"Abstraction Workshop - Studio"
January 31 - February 3, 2019
Whether you are a realist, impressionist, pop-surrealist or abstract artist, learning how to really think about what you are doing, what your purpose is, your message and your visual language, is paramount to originality and authenticity. This 4-day class will help you break out of your usual routine and discover new directions in your work. You will be challenged, you will consider things you have never considered and you'll end up with a much better picture of who you are and what you have to say… and how to say it. And you will learn a system of thought to take wherever you wish to go. All levels welcome, all mediums. There will be growth.

Location: St Simons Island, Georgia
Instructor: Larry Moore
Cost: $575.
Sponsor: Anderson Fine Art Gallery
Website, email, 912.634.8414
---
"Architecture & Southern Landscape"
March 14-16, 2019
In this workshop we will paint architecture in the southern landscape en plein air. We will discuss the plein air process and a few things to simplify that process by eliminating excessive gear and materials. In addition, we will have in depth conversations on perspective, using a viewfinder, composition selection, lighting, the notan sketch. Each day will begin with a demo and discussion and end with a critique of the days work. In between these session will be time for the students to draw, sketch and do the exercises. More time will be spent on finished paintings as the workshop progresses using the sketches and exercises done earlier in the workshop.

Location: St. Simons Island, Georgia
Instructor: David Boyd
Cost: $525.
Sponsor: Anderson Fine Art Gallery
Website, email, 912.634.8414
---
"Painting on Location - Taking your painting to the next level"
March 21-23, 2019
Throughout the workshop the instructor will demonstrate his approach to painting en plein air while aiding students on an individual and group basis. There will be critiques and assessments (how much depending on time allotment), so come prepared to ask questions, take notes and paint! It should be fun and relaxed but also a learning experience for all. Objectives: - Expand your purposes beyond the basics of shape, color, value and edges, into more complex principles and elements of design. - Develop your knowledge of wet-on-wet oil painting, and ways to use your tools. - Introduce you to painting larger canvases outdoors, and in multiple sessions. - Demonstrate how to add nocturnal painting to your repertoire.

Location: St Simons Island, Georgia
Instructor: Jason Sacran
Cost: $625.
Sponsor: Anderson Fine Art Gallery
Website, email, 912.634.8414


See also: Art Books for Watercolor & Gouache | Tutorials for Watercolor & Gouache