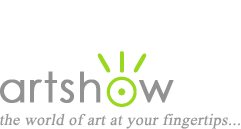 Art Workshops, Classes & Retreats
You are viewing: Portrait, Figure & Anatomy Workshops in Tennessee
Select from the following options to view more listings.
---
"Painting the Head from Life"
August 17-20, 2020
Painting from a live model is an effective way to improve skills in painting any subject matter. In this workshop you will receive instruction on drawing, design, proper value and color use, and edge control. To benefit most from this class an artist should have some drawing skills and a working knowledge of the medium they are using. The workshop will consist of power point presentations, lectures, demos, and every student will get individual instruction at their easel. While most of the demos/instruction are geared for oil painters, acrylic artists, familiar with their medium, will also benefit and are welcome. A full color booklet of class notes is included.

Location: Franklin, Tennessee
Instructor: Dawn Whitelaw, www.dawnwhitelaw.com
Cost: $650
Sponsor: On Track Studios
Website, email
---
"Painting The Figure With Expression"
September 23-26, 2020
In this class we'll focus on figurative painting from a live model and photos. We'll explore techniques for creating colorful, abstract patterns with a sense of movement and energy by first making a quick underpainting in acrylic, then painting into it with oil paint. For photo reference, I encourage using images with energy and motion in them, i.e. athletes, boxers, dancers, etc. Large brushes and a plastic scraper will be used to apply paint generously and to also scrape away to reveal the underlying acrylic underpainting. I'll also be talking about edges and how blurring the line between main subject and background helps in creating an abstract pattern of forms, color and dynamism.

Location: Franklin, Tennessee
Instructor: David Shevlino, www.davidshevlino.com
Cost: $475
Sponsor: On Track Studios
Website, email