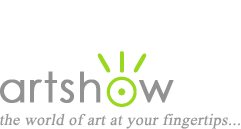 Art Workshops, Classes & Retreats
You are viewing: Creativity & Style Workshops in Florida
Select from the following options to view more listings.
---
"Creative Kids Art Camp: Week 8 - Pumped Up Mix"
August 2-6, 2021
This camp is for younger campers, ages 6-10, of all skill levels and accomplishments. Our teachers are great at creatively adapting projects and working with variety of skill levels and dexterities. A dab here and a floss there…campers will dance into this mixed-up week, chock full of projects that have motion and emotion; a little bit of this and a little bit of that. Mixed media, assemblage and collage are some of the techniques that will help us get into an artistic groove! All supplies included.

Location: Sarasota, Florida
Cost: $250/week for Members | $300/week for Non-Members
Sponsor: Art Center Sarasota
Website, email, 941-365-2032
---
"Emerging Artists Art Camp: Week 8 - Pumped Up Mix"
August 2-6, 2021
Emerging Artists is a program for older campers (ages 11-15) to experiment with more complex art subjects and materials and create projects of their own design under the guidance of our skilled art teachers. A dab here and a floss there…campers will dance into this mixed-up week, chock full of projects that have motion and emotion; a little bit of this and a little bit of that. Mixed media, assemblage and collage are some of the techniques that will help us get into an artistic groove! All supplies included.

Location: Sarasota, Florida
Cost: $250/week for Members | $300/week for Non-Members
Sponsor: Art Center Sarasota
Website, email, 941-365-2032


See also: Art Books for Creativity & Style | Tutorials for Creativity & Style