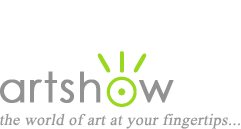 Art Workshops, Classes & Retreats
You are viewing: Art Holidays, Tours & Travel in Canada
Select from the following options to view more listings.
---
"Watercolor Sketching On Location: Montreal with Anne Kullaf"
September 10-14, 2018
Explore the world of watercolor sketching – an art that captures the world's beauty in a way no camera ever could. Step back in time with us with pen and paper in hand as we wander the cobblestone streets of Old Montreal. Stunning 17th century architecture, sidewalk cafes, horse drawn carriages, world-class museums, art galleries and stylish boutiques. Your days will be spent drawing and painting in a relaxed, fun environment with a group of like-minded travelers. Each day, we'll go to a charming locale and Anne will demonstrate drawing and painting with watercolor. This is signature Montreal: Old world elegance and historic detailing, with joie de vivre that will infuse your artist's soul.

Location: Montreal, Canada
Instructor: Anne Kullaf, www.kullaf.com
Cost: $3,245 Shared, $3,795 Single
Sponsor: Arts & Cultural Travel
Website, email, 617-855-9209
---
"Heart and Soul Summer Art Retreat"
September 10-17, 2018
Join artist Nancy Hache on a 7 day summer art retreat in beautiful Wakefield Quebec. We will be staying at the elegant, Les Trios Erables Inn, in the heart of town. It is an elegant inn with stately rooms, tranquil gardens and lovely verandas that will allow you space to let your artistic energies flow and fill your heart and soul with creativity! Previous experience painting with acrylics is not required. My Heart and Soul art retreats are for the new artist, wanting to learn the basics, intermediate artists, wanting to learn more about techniques and more accomplished artists who are seeking new inspiration! For more information go to www.nancyhache.com or email me at nancyjhache@icloud.com

Location: Wakefield, Quebec, Canada
Instructor: Nancy Hache
Cost: $1750 to $2700
Sponsor: Heart and Soul Art Retreats
Website, email
---
"Niagara Falls- Finding your focus outdoors"
September 24-25, 2018
I often see artists confused about what to focus on outdoors. Some truly don't know where to begin painting something in front of them. A better solution is not to paint a specific subject, instead, look for 'light'. An ordinary object in the right light becomes extraordinary! When you have excitement starting your painting, you can more easily carry that through to the finished piece, instead of deciding at the finish what you can do to make the painting more exciting. Learn to find a strong composition, value pattern, and you'll learn how to work with color temperature for atmospheric effects.

Location: Niagara Falls, Canada
Instructor: J.R. Baldini, IPAP
Cost: $297.00 +tx
Sponsor: Baldini Art & Visualization Workshops
Website, email, 1.800.393.7270 in studio 9-5