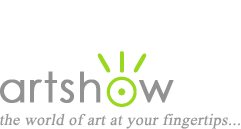 Art Workshops, Classes & Retreats
You are viewing: Creativity & Style Workshops in Arizona
Select from the following options to view more listings.
---
"Freedom in Watermedia"
November 3, 2018
Freedom in Watermedia Workshop with Stan Kurth. An Alternative Painting Proccess. Arizona Art Supply (16th St. & Indian School Rd.). Registration is limited to 8 spots. Supply list on request. Learn or extend an intuitive approach to painting watermedia with Stan Kurth. Stan is a signature member of the National Watercolor Society, Western Federation of Watercolor Societies and the San Diego Watercolor Society.

Location: Phoenix, Arizona
Instructor: Stan Kurth, NWS
Cost: $65
Sponsor: Arizona Art Supply
Website, email, 623-533-1580
---
"Watercolor Fun and Free at Tanque Verde Ranch"
November 26-30, 2018
Watercolor Fun and Free is a motivational workshop for beginning, as well as experienced painters. Karlyn offers enthusiastic, informational demonstrations and gives individual help enriched by sharing her original finished work. She is an upbeat instructor, who helps the students cultivate a loose, free style of working. She teaches with tireless energy and her high-spirited humorous teaching style makes beginners feel comfortable and challenges the advanced student. The real emphasis is on each student's individual expression and development of their own painting style. The week will feature floral, landscape and abstract themes. Every day will begin with a demonstration, followed by individual help. Every painting will be critiqued.

Location: Tucson, Arizona
Instructor: Karlyn Holman
Cost: $700
Sponsor: Madeline Island School of the Arts
Website, email, (715) 747-2054
---
"Quiltworx University 2019 at Tanque Verde Ranch"
February 7-11, 2019
Six months before the workshop, our team will help guide you through the process of customizing your personal project using design elements never before released by Quiltworx. Use the Quiltster tool (6-month membership is included) to design a project on your own or work with our design team one-on-one to create your project. All projects (kits are purchased separately) will be completed using a wide range of current and popular fabric collections selected by the local quilt shop from companies such as Hoffman Fabrics, Timeless Treasures, Free Spirit, and more! We will prepare the kit for you, have it waiting at the event, and bring a team of instructors ready to teach whatever you need to know to make your design.

Location: Tucson, Arizona
Instructor: Judy Niemeyer
Cost: $1,175
Sponsor: Madeline Island School of the Arts
Website, email, (715) 747-2054


See also: Art Books for Creativity & Style | Tutorials for Creativity & Style