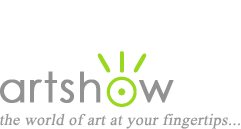 Art Workshops, Classes & Retreats
You are viewing: Creativity & Style Workshops in Virginia
Select from the following options to view more listings.
---
"Cold Wax Alchemy with Gina Louthian-Stanley"
November 3-4, 2018
Oil and cold wax is a versatile medium that creates rich luminosity and interesting surfaces. Using an intuitive approach, we will experiment with laying down paint, building texture, scraping away, and then doing it all over again. We will work on multiple pieces, exploring texture, layers, composition and design, the use of color through oil paint and pigment sticks. The layers dry quickly and clean up is done with Wet Ones and the blue Dawn soap and water. You will complete some pieces plus go home with several painting starts to complete later. This is just the beginning of an intriguing new medium! Materials list is on the Art Box website.

Location: Lynchburg, Virginia
Instructor: Gina Louthian-Stanley
Cost: $195.00
Sponsor: The Art Box, Lynchburg, VA
Website, email, 434-401-1620
---
"Bigger, Faster, Fresher, Looser Abstract Painting"
June 20-22, 2019
Have you ever wondered how to Loosen-Up your painting style? Paint with more Freedom? Be more Spontaneous? Be more Expressive? If the answer to any of these questions is yes, then my Bigger, Faster, Fresher, Looser Abstract Painting Workshop is for you! I will teach you how to do each of these realizing there should also be a firm foundation of structure for your paintings using shape, value, color, edges and center of interest. This workshop is also about learning to loosen-up and paint more freely. All who attend will be able to apply the lessons learned to their own style of painting. This workshop is non media specific. All who utilize watercolor, acrylic, and oil are welcome.

Location: Floyd, Virginia
Instructor: David M. Kessler
Sponsor: Floyd Art Center
Website, email, 540-745-2784


See also: Art Books for Creativity & Style | Tutorials for Creativity & Style