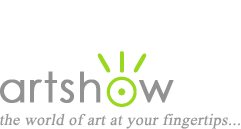 Recommended Books for Ceramics Techniques
We've compiled a list of our favorite books for Ceramics Techniques.
Click on a book cover or title to purchase the item.

As an Amazon Associate we earn commissions from qualifying purchases.


The Figure in Clay: Contemporary Sculpting Techniques by Master Artists
Nine ceramic artists share their insights into conceptualizing and sculpting figurative works.


Ceramics for Beginners: Wheel Throwing
In-depth tutorials guide you through wheel throwing techniques, with very helpful photos along the way.
See also:
Art Courses: Ceramics & Pottery Classes
Ceramics Resources
More Art Books