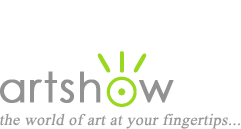 Art Workshops, Classes & Retreats
You are viewing: Acrylic Painting Workshops in Pennsylvania
Select from the following options to view more listings.
---
"Master Class with Stuart Shils: The Life Studio as Painted and Perceptual Space"
February 23-25, 2018
Join acclaimed painter Stuart Shils for a three-day painting intensive, focusing on pictorial structure, composition and color. The life model will be the primary subject, with emphasis placed on close-looking, improvisational shorthand and editorial intervention to establish perceptual hierarchy. A day will be devoted to working from reproductions of old and modern masters to interpret their construction and organization of painted space. Acrylic paint will be the main medium, with considerable emphasis on drawing with graphite, crayons and cut-paper collage.

Location: Philadelphia, Pennsylvania
Instructor: Stuart Shils
Cost: $795
Sponsor: Pennsylvania Academy of the Fine Arts
Website, email, 215-972-7632
---
"Painting on the Brandywine"
May 6, 2018
Portray the autumn landscape en plein air in the medium of your choice along the banks of the picturesque Brandywine River. Bring a packed lunch or eat at Hank's, a longtime haunt of Andrew Wyeth's. The day concludes with a visit to the Brandywine River Museum (free admission on the first Sunday of the month). Free parking, restrooms and sheltered locations available.

Location: Philadelphia, Pennsylvania
Instructor: Frederic C. Kaplan
Cost: Non-Credit: $95
Sponsor: Pennsylvania Academy of the Fine Arts
Website, email, 215-972-7632


See also: Art Books for Acrylic Painting | Tutorials for Acrylic Painting