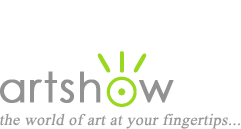 Art Workshops, Classes & Retreats
You are viewing: Mixed Media & Collage Workshops in France
Select from the following options to view more listings.
---
"Watercolor Journaling in Provence"
June 23-30, 2018
Infuse the beauty, charm and colors of Provence into your watercolor paintings with the experienced guidance of instructors, Theresa Goesling and Cindy Briggs. Save $200 Sign up before April 1st, 2018. Imagine painting in the height of lavendar season as you create captivating compositions with dynamic color statements, creative textures, luminescent light, and add calligraphy and your memories to your paintings if you wish. You will discover how to simplify and spontaneously draw, paint and write what inspires you through our daily demonstrations and individualized attention. We'll help you build confidence as you create a colorful memoir of your travels. Charming accommodations, excursions, delicious meals, delightful french guide, daily demonstrations and personalized attention…on this French Escapade Painting Retreat.

Location: Provence, France
Instructor: Cindy Briggs & Theresa Goesling
Cost: $3190
Sponsor: French
Website, email, 510-483-5713
---
"Studio Provence and Barcelona Art Tour 2018"
July 2-13, 2018
A seven-day plein-air painting workshop in the Alpes de Haute Provence combined with a four-day art history tour in the magnificent city of Barcelona. Open to artists of all levels and all media. Small groups, personalized instruction and an intimate environment that fosters creativity and fun. A unique opportunity to paint in the land of Cézanne when the lavender is in its glory, to visit Barcelona's great art and architecture and to enjoy famous Provencal and Catalan cuisine. Price of $3585 CAD (around US$2760 as of July 2017) includes 11-night double accommodation, 11 breakfasts, 6 lunches, 6 dinners, transportation to all sites on schedule, TGV train ticket Avignon-Barcelona and entrances to all museums on schedule. Register now!

Location: Alpes de Haute Provence, France
Instructor: Prof. Yves M. Larocque
Cost: US$2760
Sponsor: Walk the Arts
Website, email, 800-611-4789
---
"September in Southern France, Travel-Workshop"
September 11-18, 2018
Join Lisa Pressman and Norma Hendrix in the stunning landscape of the Village of Durfort. Our lodging, meals and studio space will be at La Cascade. And our exploration of the region will be our inspiration and resource for a week of creative exploration. On our outings we will photograph and draw while being mindful of all our senses. In the studio we will be experimenting with a range of materials including: R&F pigment sticks, oil paint, cold wax, graphite, ink, and pastels. There is a freedom of gesture, movement and process that occurs when painting with these materials. A variety of techniques, tools and exercises are used to explore personal imagery – abstract as well as representational.

Location: Durfort, France
Instructor: Lisa Pressman
Cost: $3,000
Sponsor: Cullowhee Arts
Website, email, 828-342-6913