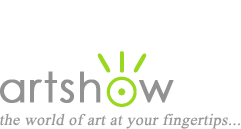 Art Workshops, Classes & Retreats
You are viewing: Mixed Media & Collage Workshops in Ireland
Select from the following options to view more listings.
---
"Art + Awe in Ireland with Lesley Riley"
May 21-26, 2018
Lesley Riley is an internationally known mixed media artist, writer, workshop leader, creative coach and mentor who turned her initial passion for photos, color and the written word into a dream occupassion. Ever the seeker of wonder and awe, Lesley will begin the week by guiding you in the experience of awe-walking and gathering. Back in the studio, we will make our souls visible, by translating our moments of awe and beauty into visual notes, mementos, messages and meaning through a variety of personal, expressive mark-making exercises. Lesley will guide you through adding layers of marks, paint, message and meaning, with an eye towards the use of line, composition and color inspired and guided by our awe walks.

Location: Ballina, Ireland
Instructor: Lesley Riley, lesleyriley.com
Cost: $2,945 Shared, $3,445 Single
Sponsor: Arts & Cultural Travel
Website, email, 617-855-9209
---
"From Here to There – Recording A Journey in Mixed Media"
June 18-23, 2018
Join us in enchanting Westport, situated on the shores of Clew Bay, with tree-lined boulevards, stone bridges cascading over the Carrowbeg River, pubs, galleries, specialty shops and more to spark the creative juices. Immerse yourself in the location and record your journey and time spent in this special place by creating a series of small, personal mixed media sketchbooks. You will spend time out in the landscape, walking, noticing, recording and collecting. Your collection of precious finds and fragments will be incorporated into your travel sketchbooks and used as inspiration for further drawing and mark making. You will be encouraged to look for details and find beauty in the insignificant as you create a series of tactile sketchbooks and assemblages.

Location: Westport, Ireland
Instructor: Shelley Rhodes
Cost: $2,695 Shared, $3,345 Single
Sponsor: Arts & Cultural Travel
Website, email, 617-855-9209
---
"Painting the Textures of Ireland"
August 26-31, 2018
Jacqueline Sullivan is a mixed media artist who pursues an element of adventure and discovery in her art seeking the truly unique. She experiments with all types of textures, paints and materials. In addition to her studio practice, Jacqueline loves teaching and inspiring creativity in others. Join us for a fabulous abstract painting class and excursion in the west of Ireland, as we focus our artists' eyes on the stunningly beautiful countryside and rugged coastline for creative inspiration. We'll study in depth the contrast and tonality of the various textures and colors of the rich landscape and historic structures. We'll work in acrylics, using fluid acrylics and textural mediums to create both visual and actual textures.

Location: Ballina, Ireland
Instructor: Jacqueline Sullivan, jacquelinesullivan.com
Cost: $2,945 Shared, $3,445 Single
Sponsor: Arts & Cultural Travel
Website, email, 617-855-9209