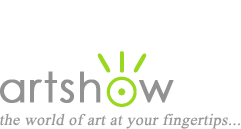 Art Workshops, Classes & Retreats
You are viewing: Drawing & Colored Pencil Workshops in France
Select from the following options to view more listings.
---
"After Van Gogh in Arles, St. Remy, and Auvers-sur-Oise"
April 18-27, 2018
Join us in Arles, St. Remy, and Auvers-sur-Oise to follow the footsteps of Vincent Van Gogh. We will visit many of the exact locations where Vincent painted, and you will have the opportunity to draw and paint where he created many of his memorable masterpieces. Enjoy the sun of the south of France from Saintes Maries del la Mer to the mountains of Saint Paul's Mausole. Then travel by train to Auvers just north of Paris to be where Vincent lived for the last 3 months of his life and made over 80 paintings.

Location: Arles, St. Remy, Auvers-sur-Oise, France
Instructor: Royce Deans, Tali Farchi
Cost: $1700 | €1400 | 6000 shekels
Sponsor: ArtisTTable
Website, email, 231.883.1681
---
"Painting in Provence: Journal Sketching and Watercolor Workshop"
June 6-13, 2018
Join artist Sandy Delehanty for her 7th trip with French Escapade. Each day Jackie will find us a lovely location where we will sit in a shady spot, sketch the scene in front of us, and absorb the sounds and aromas around us. You will learn to capture the color of your surroundings in watercolor and add your thoughts in writing. You will return home with a lovely Story Book filled with memories of your trip and a new way of looking at the world. Immerse yourself in sketching, beauty, and fun during this weeklong escapade to beautiful Provence!

Location: Venasque, France
Instructor: Sandy Delehanty, www.sandydelehanty.com
Cost: $3,190 ($2,990 until Nov 30th)
Sponsor: French Escapade
Website, email, 510-483-5713
---
"Glenn Grubbs Architectural Sketching and Iphone Photography"
July 24 - August 2, 2018
California Artist/Architect, Glenn Grubbs, leads an incredible journey of discovery to the churches, castles, antiquities and natural wonders of the Dordogne region. Artistic focus, creating architectural sketches and iPhone photography. Daily adventures will include a visit to Lascaux IV for cave paintings and museum designed by Snøhetta, a Canoe trip on the River Dordogne past La Roque Gageac, Castellnaud La Chapelle and Beynac Castle. Other day trips include visits to the Cahors Cathedral, Sarlat Le Caneda, Rocamadour and more! Glenn will share ideas, techniques and experiences to help take your drawing and photography skills to the next level. A passion for architecture, history, or beauty of the French countryside and villages, this is the trip of a lifetime!

Location: Dordogne, France
Instructor: Glenn Grubbs
Cost: From 2695 Euros
Sponsor: Perigord Retreats
Website, email, 0033680288237


See also: Art Books for Drawing | Tutorials for Drawing