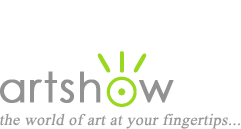 Art Workshops, Classes & Retreats
You are viewing: Design & Color Theory Workshops in France
Select from the following options to view more listings.
---
"Watercolors in Provence: A Watercolors Workshop River Cruise"
June 23-30, 2018
Create beautiful, luminous watercolor paintings, and lifelong memories, on this luxurious European river cruise in the South of France! From Lyon to Nice, this all-inclusive workshop onboard the spectacular Emerald Waterways' Liberté will be led by artist Barbara Kerstetter and her partner, Leon Axel. Imagine capturing on Arches paper the beauty and majesty of lavender and poppy fields as far as the eye can see while sipping wine in the 'original' wine country. Barbara will lead daily workshops as you explore all the fascinating nuances of the medium, and Leon will talk and teach about the techniques and history of watercolors and the 'science of seeing'. All materials provided in this wonderful and unique workshop for beginners to advanced painters.

Location: South of France, Lyon to Nice, France
Instructor: Barbara Kerstetter
Cost: from $3,795 (discount up to $500 p.p. until March 31st)
Sponsor: Lotus Tours, Ltd
Website, email, (212) 267-5414
---
"September in Southern France, Travel-Workshop"
September 11-18, 2018
Join Lisa Pressman and Norma Hendrix in the stunning landscape of the Village of Durfort. Our lodging, meals and studio space will be at La Cascade. And our exploration of the region will be our inspiration and resource for a week of creative exploration. On our outings we will photograph and draw while being mindful of all our senses. In the studio we will be experimenting with a range of materials including: R&F pigment sticks, oil paint, cold wax, graphite, ink, and pastels. There is a freedom of gesture, movement and process that occurs when painting with these materials. A variety of techniques, tools and exercises are used to explore personal imagery – abstract as well as representational.

Location: Durfort, France
Instructor: Lisa Pressman
Cost: $3,000
Sponsor: Cullowhee Arts
Website, email, 828-342-6913
---
"Herman Pekle - Painting Paris and Surrounds"
June 8-15, 2019
Picture yourself painting and touring the French countryside and Paris too, with internationally acclaimed artist, Herman Pekel. Herman has great ideas and will guide you to make painting fun and fast. You will learn about color mixing, glazes, composition, drying time, thickness and edges to create an impressionist painting you never thought possible with watercolor. Enjoy lots of painting action, one-on-one instruction, wonderful meals and wine, and iconic sights! Come, explore Paris, Versailles, visit the local villages, see Monet's Gardens, and more. We have a full itinerary with you in mind so don't miss this workshop of a lifetime for travel enthusiasts and all levels of artists. See the full itinerary on our website.

Location: Paris/Versailles, France
Instructor: Herman Pekel
Cost: $3400 most all inclusive except airfare to/from Paris
Sponsor: Art in the Mountains
Website, email, 503-930-4572


See also: Art Books for Design & Color Theory | Tutorials for Design & Color Theory