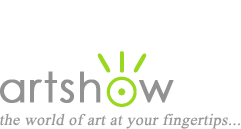 Art Workshops, Classes & Retreats
You are viewing: Design & Color Theory Workshops in Texas
Select from the following options to view more listings.
---
"Eric Jacobsen Painting Workshops"
March 2-4, 2018
Loosen up your style and paint expressive still lifes. Learn the craft of creating a painting by focusing on overall design, appropriate lighting, material selection and placement. Further enhance your work by paying attention to composition, values, temperature and paint quality. We will cover composition, color, edges and the use of expressive brush strokes to give life and energy to your painting. The atmosphere will be informal and friendly so come and enjoy your time painting still life. Beginner to advanced students are welcome.

Location: Round Top, Texas
Instructor: Eric Jacobsen
Cost: $345.00
Sponsor: Art Round Top by The Gallery at Round Top
Website, email, 979-249-4119
---
"Private Painting Lessons in Watercolor or Acrylic"
By Appointment
Get personal one-on-one painting lessons from artist & teacher Ann Bell in her Houston studio at mutually convenient time and day. Ann has taught hundreds of people how to paint in watercolor and acrylic. You can begin to paint for fun in as little as one 4 hour lesson. Even if you have never painted before. Even if you can't draw a straight line. Even if you "don't have talent." Of course, expertise takes longer, but once you understand the basics, books, videos and group classes will make more sense. Individual attention speeds your progress. All materials are provided for your first lesson. Online classes are available if you can't come to Houston. Near downtown, close to all freeways.

Location: Houston, Texas
Instructor: Ann Bell
Website, email, 281-330-3827


See also: Art Books for Design & Color Theory | Tutorials for Design & Color Theory